Quote:
Originally Posted by
tractormanmike
So I'm painting my 87 ram cab and the paint calls for 8:1:1 ratio. My gun has the 20 oz cup. The only mixing cups the store had at time was 32 oz.
With no 8:1:1 ratio section on it. So he said I can mix it by using the section were it list 20 oz
So 8:1:1 would I go 18 oz paint 1 oz activator 1 oz reducer to = 20 oz total?
It's my first time doing this lol
Let's just make this clear,
NO!
That would be 18:1:1!
I have a number of mixing sticks like this. They should have one at your paint store. Here is one on ebay.
https://www.ebay.com/itm/PPG-DOX-384...-/282391036123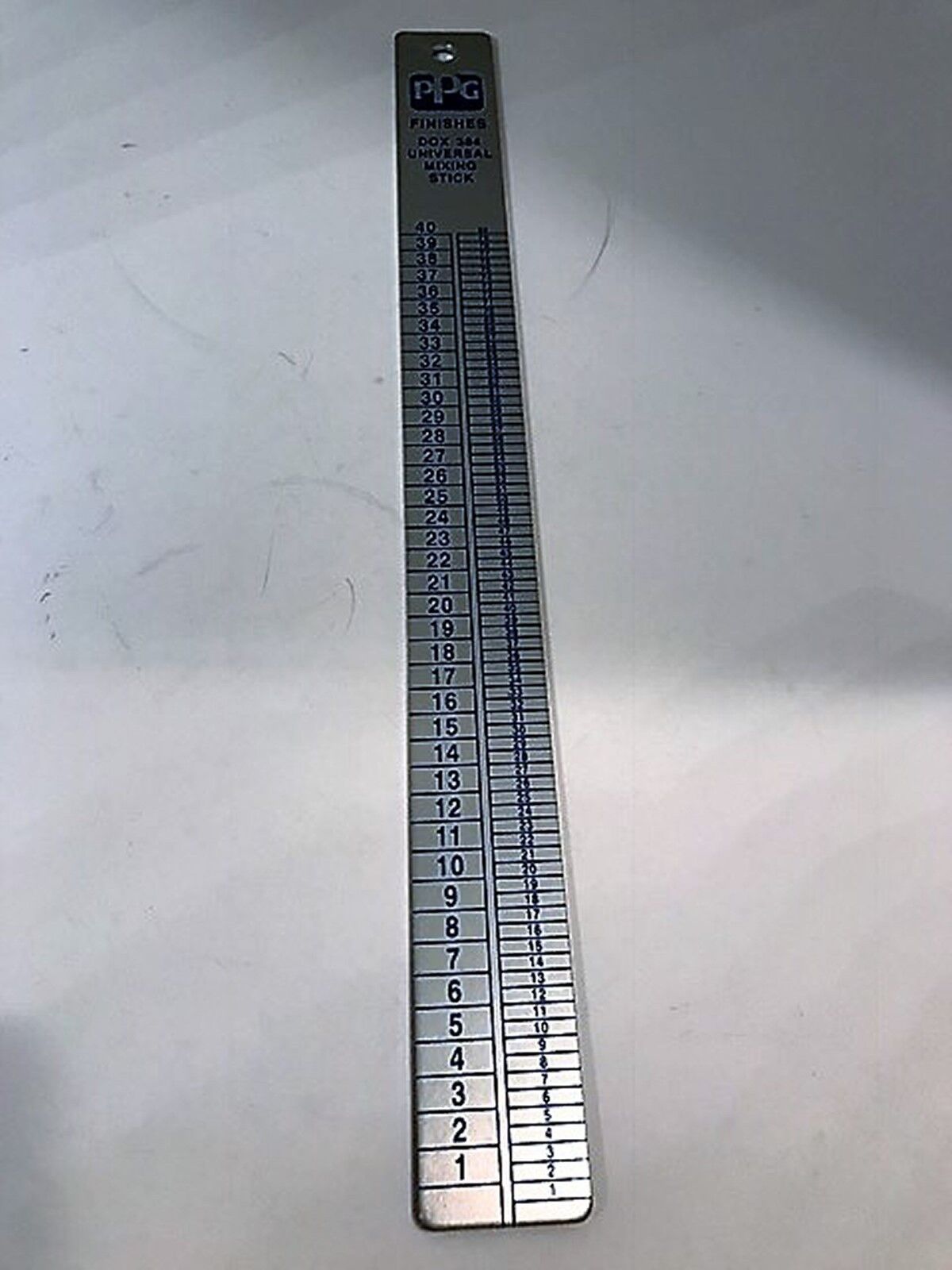 A
s mentioned by idrivejunk the sides of the container have to be straight!
If you wanted about 20 oz you could simply go to 16, then add 2 and add 2. That's the same as 8:1:1.
Mixing cups will also have ounces too, and you can do the same thing.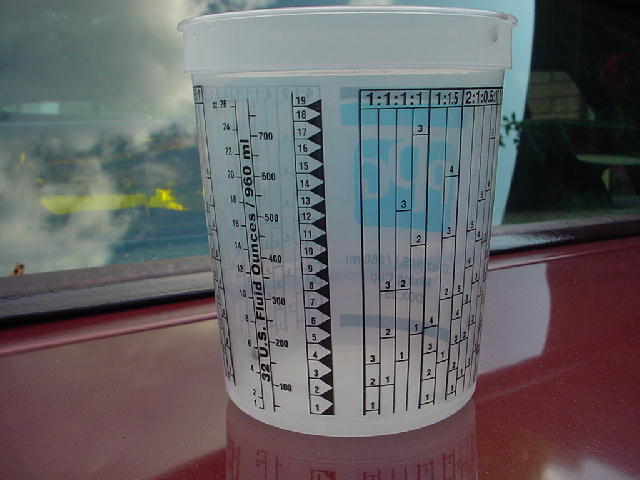 Just remember 8:1:1 or 16:2:2 or 32:4:4 are the same.
Brian