I have been getting my trans am ready for paint.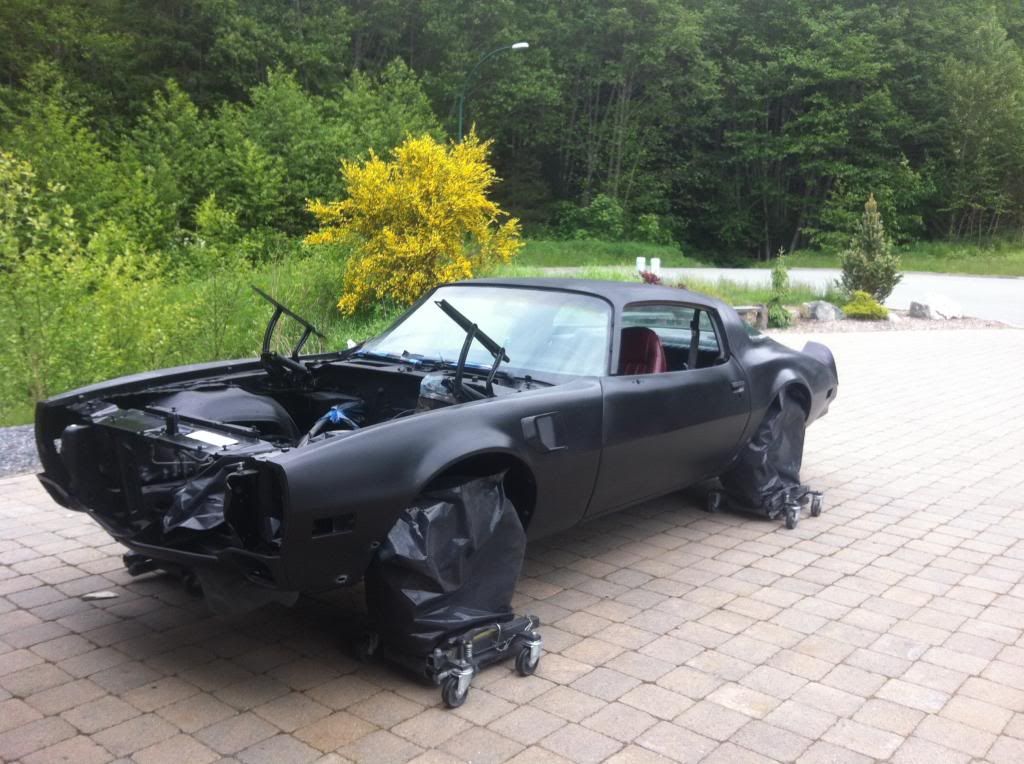 I kept spraying coats of spi epoxy and using a bit of glaze and blocking with 180, sprayed two more coats and blocked with 220, thought the car was pretty straight, so I sprayed two more coats, then sprayed my door inners with base clear. The first base clear i have ever sprayed, very exciting.
proceeded to do my final block sand on body of car with 320 and had a ton of sandthroughs, so i masked the door inners and resprayed two more good coats of epoxy. Got the whole car sanded with 320 with only 4 or five small sandthroughs, (mostly in places where chrome trim will cover).
I was hoping to sand again with 600 wet the skip the sealer step and just spray base clear on car.
With these small sand throughs, maybe a sealer will cover them good enough?
should I spray the whole panel again before sanding with 600?
can i just spray a bit over the tiny spot and resand with 320?