read a whole bunch but just want to triple check my steps
went to bare metal, applied 2 coats spi epoxy, applied 3 coats slicksand
sanded off most the slicksand with 180, hit epoxy in a few small spots, hit down to metal by accident (really small) and covered those spost with more epoxy as shown.
As far as I've read before I sand with 220 & 320 I should be spraying another three coats of primer now right?
I only have a quart of slicksand left for the doors so should I buy more slicksand or switch to a urethane primer?
After my next three coats, do I start sanding with 180 or start with the 220 paper I bought.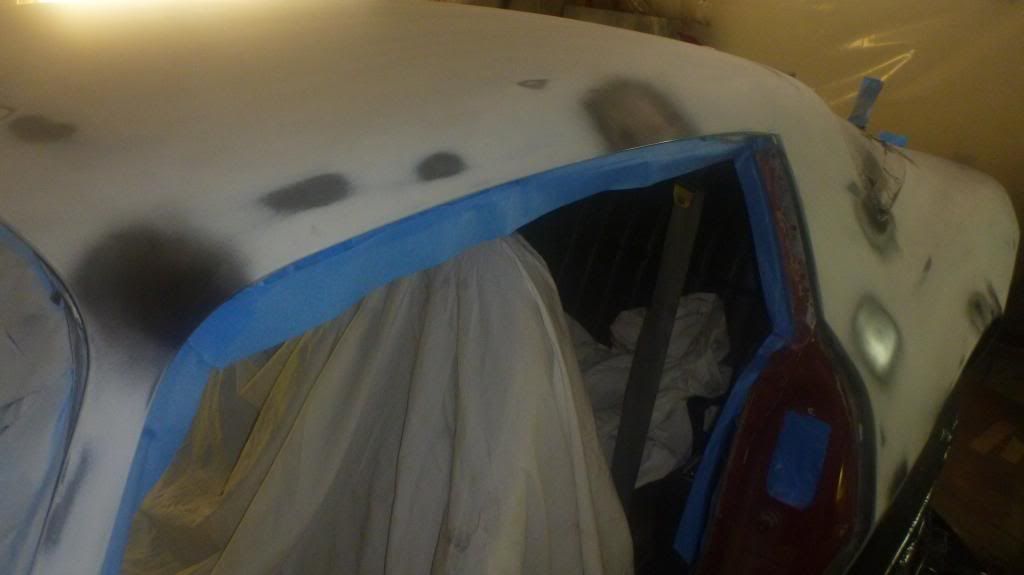 here you can see a tiny spot of guide coat I never got to right above the epoxy spot, besides near my edges/under trim, this was the only spot of guide coat left on this side of the car.