I did some work last night by cutting away the outer corners to see what I had to work with. I really think this is not all that bad. The inside of the panels are really clean and solid. Keep in mind, this was rusting from the OUTSIDE in, not the inside out. Basically the whole lower door had a panel that slid on over the outside of the door skin and was rivited on. The water that started this rust was trapped between this stainless steel panel and the outer door panel.
Here are some pics of what was cut and the area underneith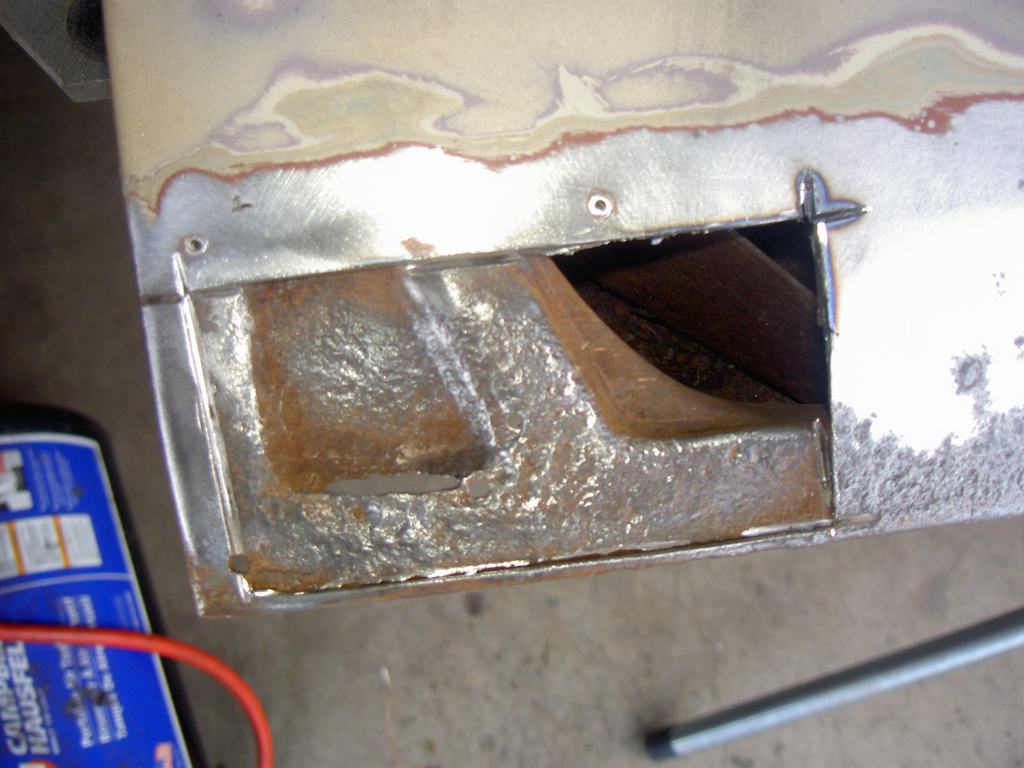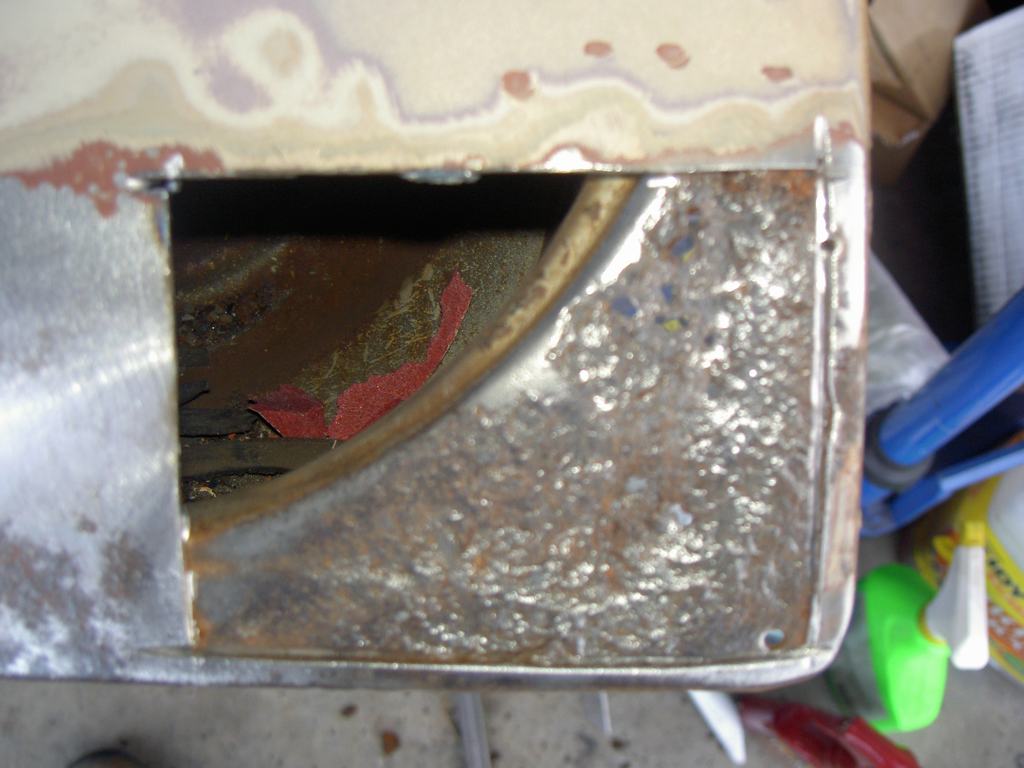 The thinest area that would be the inside rear corner. I would cut this and replace this "doubled" area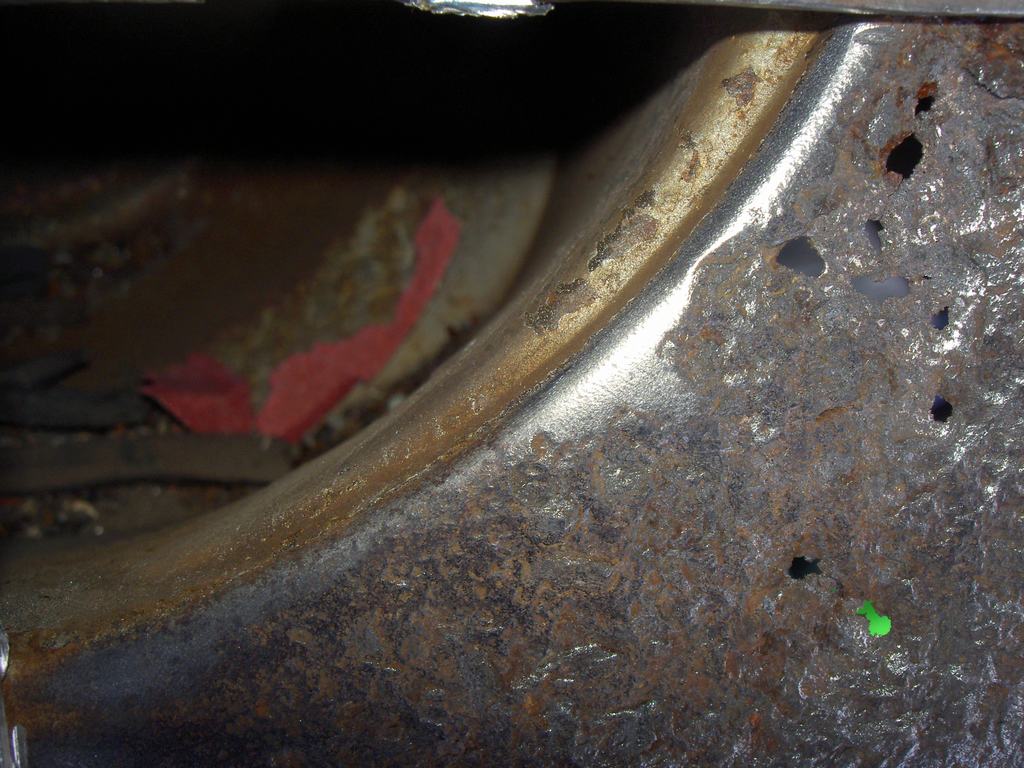 This is the front drain hole and is just thin right around the edge area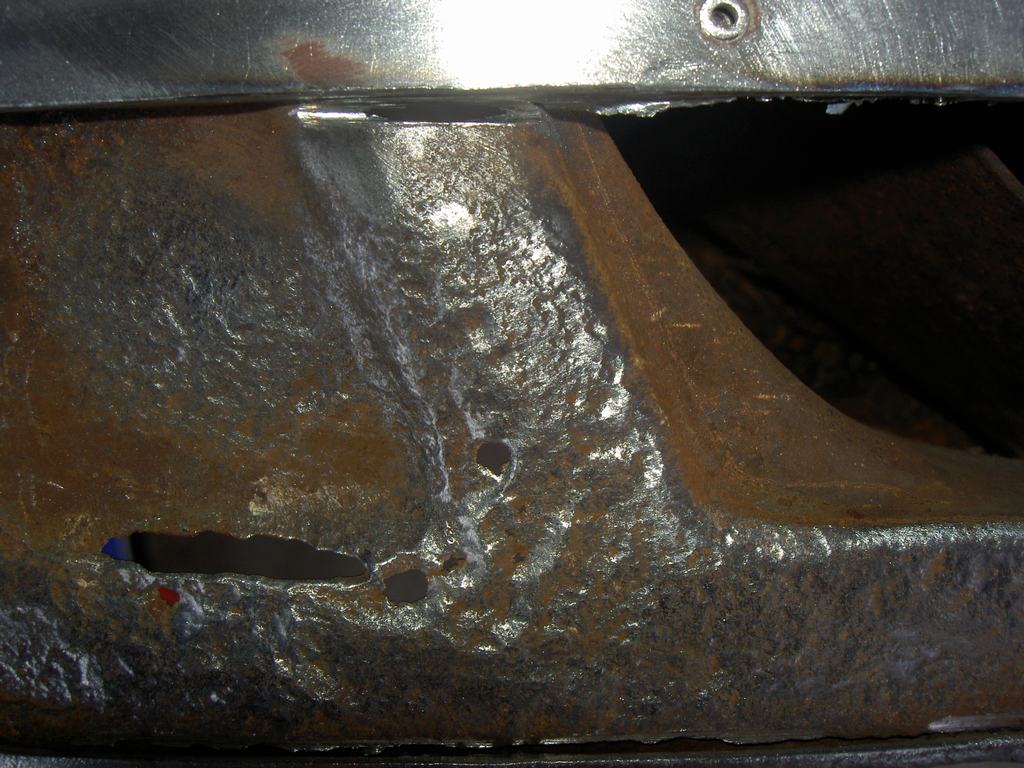 Keep in mind this will be a nice driver, not a show truck. It just seems like keeping good ol' USA steel would be perferred over import stuff, at least what I have worked with in the past.
Thoughts and ideas still welcomed and wanted. Thanks!!!