·
Slow but willing learner
Well, I'm back in upholstery mode. The sewing table is set up again and I think my first project is to border the top well with Velcro. It came yesterday (ahead of the top) and seems to fit pretty well but wouldn't it be good to be able to unfasten it to facilitate replacing the pump. It is pretty well out of sight and I have a few days while I am waiting on the top to arrive.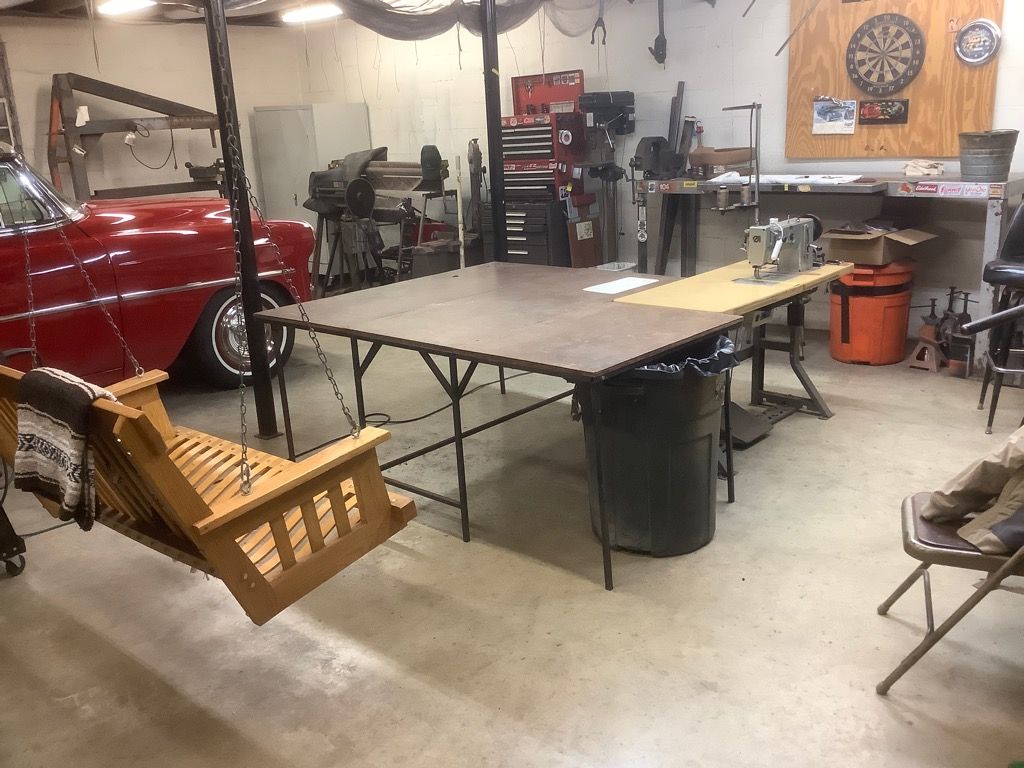 Another loose end was wiring up the interior light. It wires through the rear bow.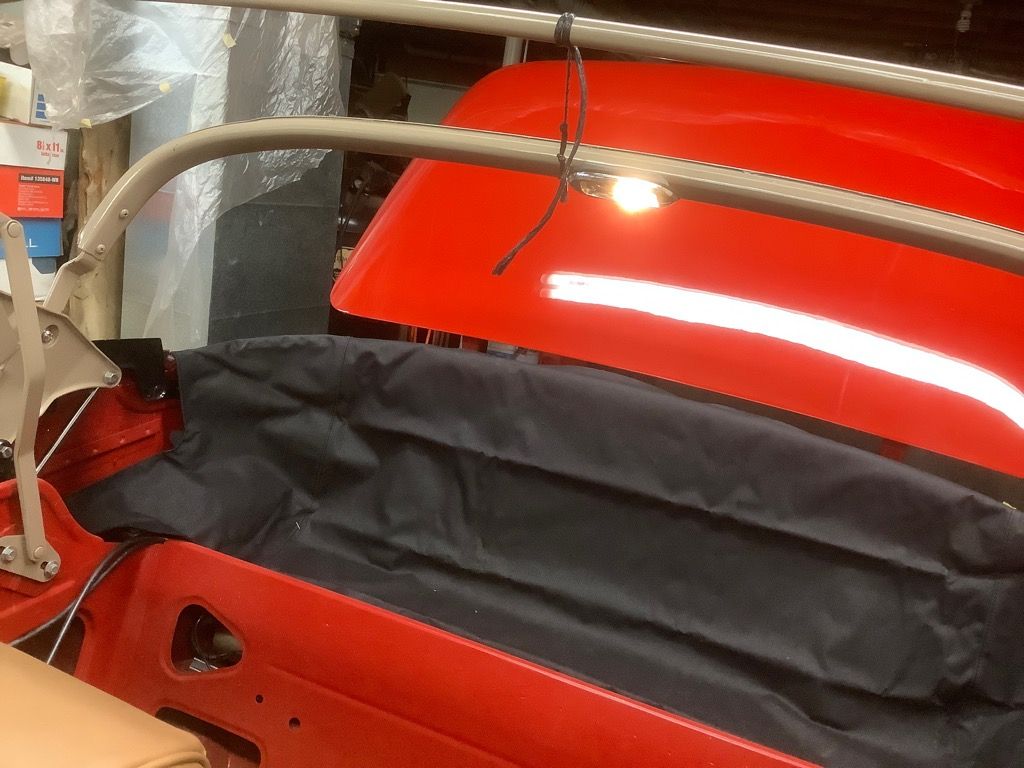 As far as I know, the only thing left to do is route the hydraulic hoses properly. With a
ittle luck, I will make some stainless clips tomorrow and get that done.
John