·
Brian Martin,Freelance adviser
Discussion Starter
·
#1
·
"Basics of Basics" Wheel stands vs Jack stands
By Brian Martin
With all the talk on putting cars on jack stands while working on them I thought I would give you guys the plans to make your own "Wheel stands" that are used in the autobody industry. Factory made ones can be bought from Chief equipment company part number 674507 for about $350.00.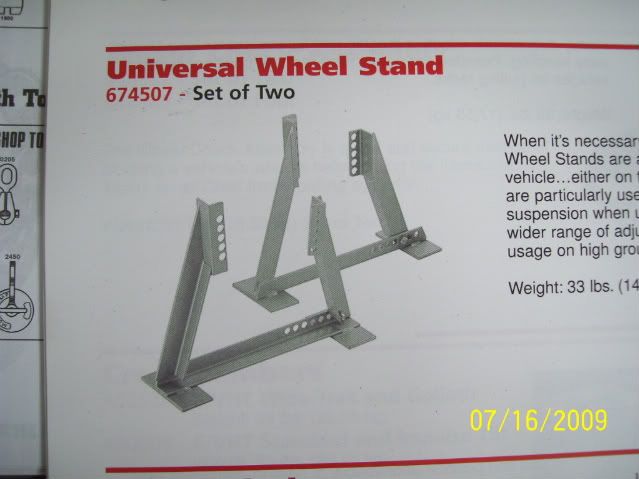 Can you hang a quarter with the car on jack stands and have it turn out ok, sure you can. But I have to tell you, having a car sitting on anything but it's wheels while replacing panels is right out of autobody 101. It is a huge no-no, period. And there are a lot of guys out there with horror stories to prove why it is a no-no. Heck, using a floor jack under the frame right at the cowl is exactly how you can pull a wide fender gap at the bottom of a door together! Honestly, if you have a wide gap from fender to door at the bottom, put a floor jack under the frame right there and lift up, the gap will close! If the frame flexes that easy, why would we want to put the car up on jack stands when aligning panels?
If you put the jack stands under the rear axle and under the control arms, yeah that gets pretty close to how the car's weight is distributed while on the wheels. But if you put them on the rails at any point, you are NOT getting the same weight distribution.
On my 1965 A body convertible when the car is on jack stands under the cowl, the doors hardly open! And this is a boxed convertible frame. It is just another one of those things like sandblasting sheetmetal, sure it "can" be done, but why take the chance?
Or you can make ones like I have used for years.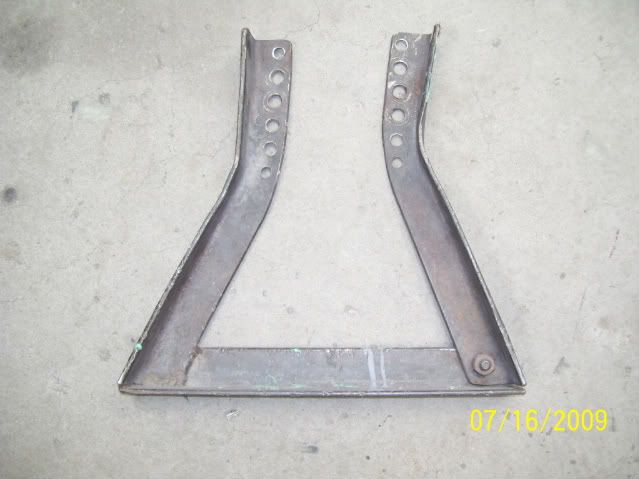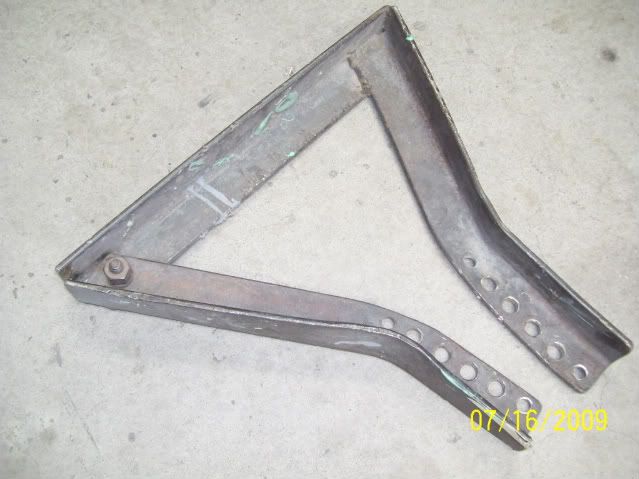 These are home made from 2" by 1/4" thick angle iron. We have a pair of them sliding on the top of the frame rack while a pull is being made with a full sized truck on them! We have used them both on one side of the vehicle or both in the front or the rear. I know they look kinda scary the first time you see them. But they WORK, and I have never seen ANYTHING happen while using these tool.
Here are the plans for making them.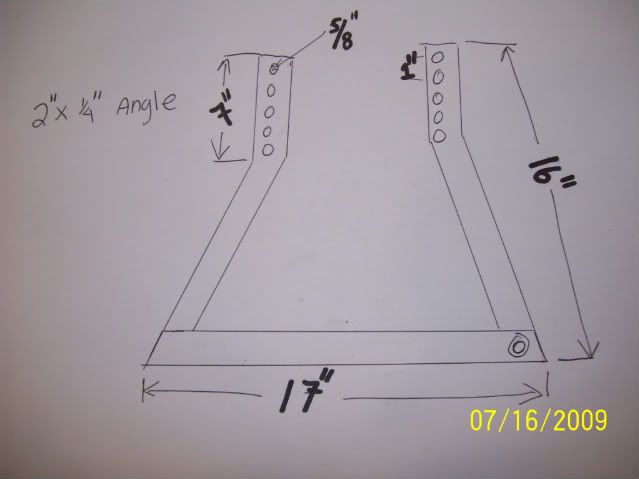 A few hours one after noon and you will have a couple made. You could of course add the little "legs" the factory ones have. But it goes to show you, you don't even need them.
Brian