Discussion Starter
·
#1
·
Started testing the various things.
First, heres the settings on my meter: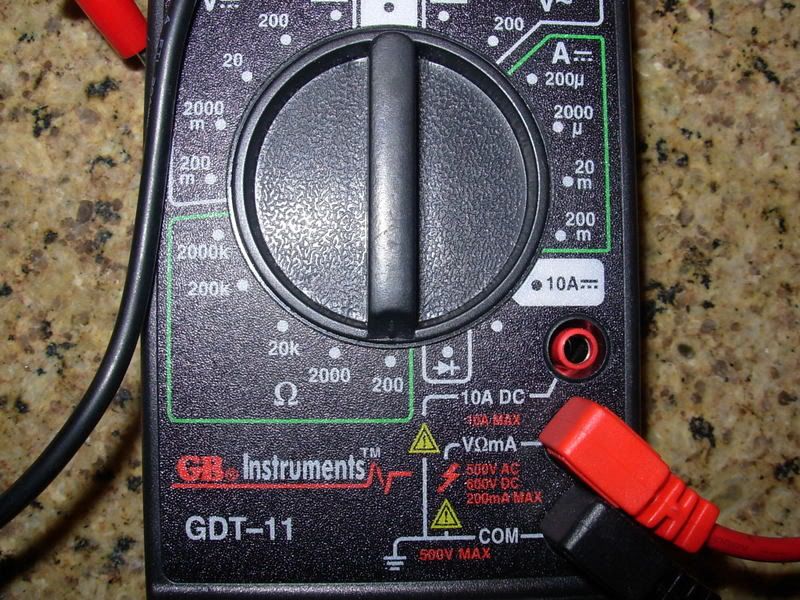 With the meter set at 200, I measured between TACH and BATT, this was the reading, which seems in spec:
But then I switched the meter to a higher setting, and measured between TACH and the coil center nub, and then between BATT and the coil center nub, like this, with these readings: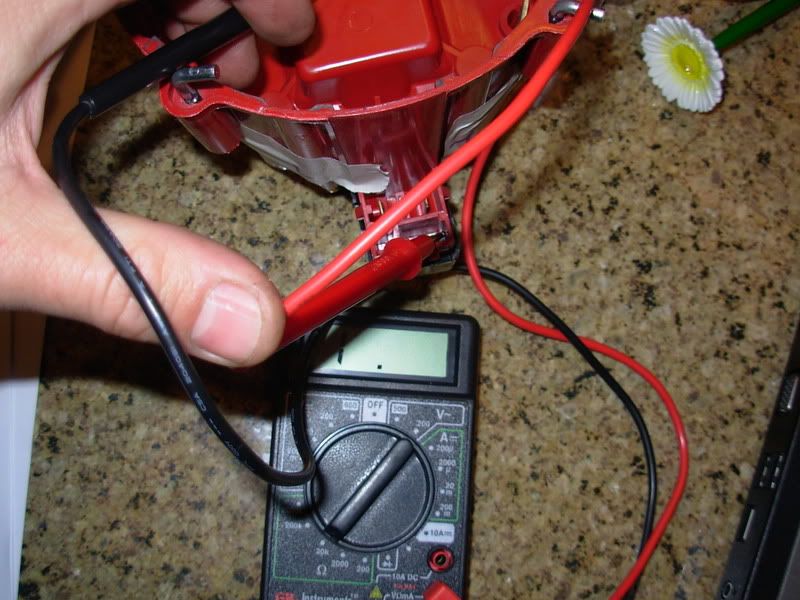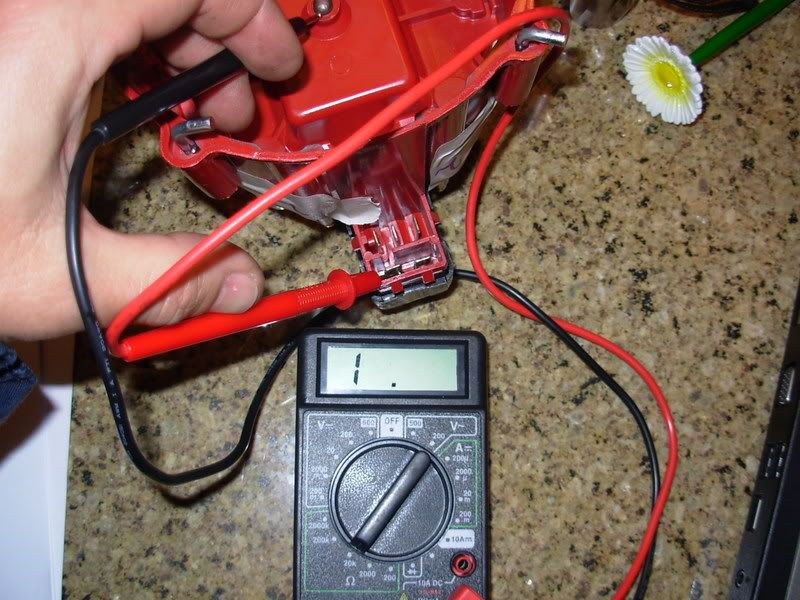 No matter where I set the ohmmeter, I get the same reading on this test.
Those are the same readings the meter reads when it's not hooked up to anything. Is that infinity?
Do those readings mean the coil is bad?
That would be odd, because this is a brand new cap/coil. Also, I tried the same test on the old cap/coil, and got the exact same readings. The old cap/coil were working fine when removed from the car a month aqo.
Thoughts? Thanks!