Discussion Starter
·
#1
·
Hello guys I was wondering has anybody used these Felpro 1205s3 intake gaskets before? These are the same as the traditional 1205 but its steel laminated and I was thinking of using these in place of the 1205 intake gaskets. I had a successful seal on my intake on the third time and had no issues and kept checking the torque and it stayed at 25 ftlbs and did not have any problems. But recently I ran it and it was still leak free and was just fine when I turned my truck off and it was on a 70 degree day. Unfortunately here it has been swinging in the temperatures where it can be warm the one day and then over night it gets to freezing with near zero windchill.
My intake had no leaks prior to it getting cold a few weeks ago and I have been checking things over every day almost before and after running it and has went through several heat cycles and I have been on the torque and it has held just fine for a month. I had been checking it at least three times a week with a torque wrench for over a month.
I had leaks since day one on this build and its too long of a story but finally got it to seal good on both sides of the front coolant ports. Has only weeped at the top of the gaskets only and in the front at first on both sides and then after three tries I have not had any more on the driver side but the passenger side was fine for over a month since the reseal and was fine until I had it out and drove through several heat cycles and it was fine.
Was on a warm day and then it cooled from 70 degrees one day to near zero with less then 48 hours. When I turned it off I let it sit for a while and there was no pressure in the system as I checked my antifreeze and had my radiator cap off. I left it sit for about four days or so.
After that I went out to check things and pull my carb off to work on and somehow the system must have built pressure up and from what I could tell the dang passenger side intake gasket above the coolant port that sticks out had some antifreeze bubbles sitting in just one tiny spot of a few bubbles there. I looked at my coolant hose and it was not leaking and still tight. I checked my other side on the driver side and its was still fine.
This is the fourth time for this and everything has checked out just fine and only can think of it somehow that as it was on a warmer day it was sealing fine and then from the extreme temperature change it allowed enough of shrinking on the gaskets somehow on the gasket maker that it must have pulled away from the intake manifold as it seems to come between it and the intake where its weeping at on the passenger side.
The driver side has been fine for the last three times but the passenger side sealed just fine at first and went through at least 6 heat cycles or so and near 30 miles with stop and go driving and several start up and shut downs before parking it and sitting for several days or a week and no issues even with temperature swings.
A week and a half ago is when I was ok on a Wednesday and it was warm out then by Friday it got down to hardly 20 degrees during the day and then the gasket started to let it weep once again just on the one side. It somehow built up pressure as it was dry and clean and held torque at 25 ftlbs before it started to weep again after sitting for a few days since the last time I had it running.
Before it leaked it had little dimple spots where the RTV pushed out and sealed dried from the last install.It looked like the driver side in the photo before I added some more rtv over top of the tiny area where it weeped again.I took a Qtip and dabbed it and cleaned it up with cleaner and on that top spot and took some 90 minute right stuff gasket maker and took a toothpick and smoothed some gasket maker over top of the area on top of the intake gasket where it sticks out and this was on nice 70 degree day and I have not ran it since that time but I no longer have any weeping out since doing that but I am sure its only a band aid and won't hold for long and might weep again or worse the gasket go bad and leak internally. The spot where I put the gasket maker you can see in the picture where I got a smooth spot put there and it sealed after that and no more weeping for now.
Seems like to me these gaskets are having an issue for some reason with being ok when its warm out and then going to extreme cold somehow to near zero degree does not allow enough shrinkage of the gasket with expansion and contraction of just sitting without ending up going bad for some reason. I never had this do that before especially after the third time working at first and doing ok during temperature swings just sitting and now it went bad all of a sudden.
The gasket never leaked while running or showed any seeping anywhere on that spot. Only caught it like stated as it showed no signs before it got cold out. There were no signs of the gasket on the passenger side going bad and looked no different then it sealed before weeping again. Sealed fine for a a month plus running through several heat cycles and then it just gets super cold again one time and even checked torque and it was still fine and now this once again.
My question is I am tired of having issues with these Felpro gaskets and wondered if the steel laminated 1205s3 gaskets would be better and less chance of this happening?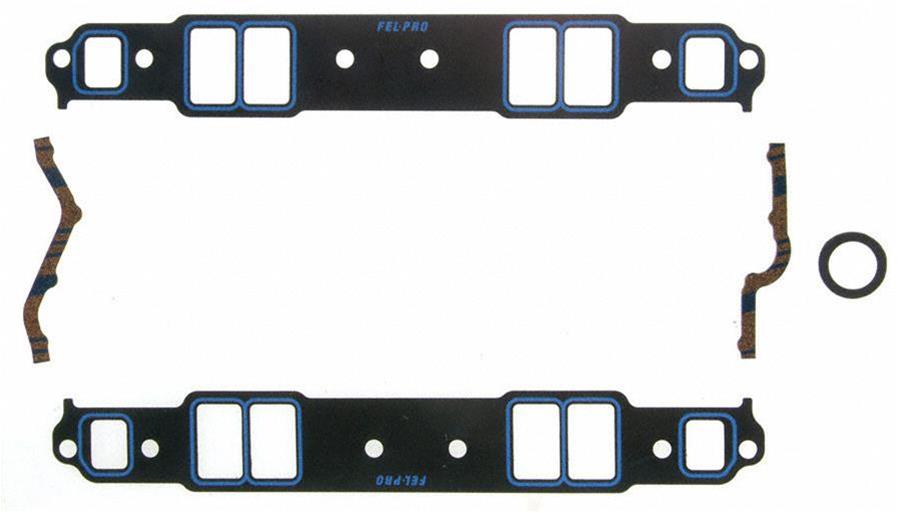 Free Shipping - Fel-Pro Performance Intake Manifold Gasket Sets with qualifying orders of $99. Shop Intake Manifold Gaskets at Summit Racing.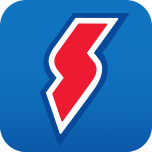 www.summitracing.com