Discussion Starter
·
#1
·
Hi,
I recently purchased a 1972 Chevrolet C10 pickup and the previous owner installed a fuel cell in/under the bed (with a square hole cut in the bed so you can reach the filler and sender unit). He told me it is a Summit fuel cell and it looks just like this: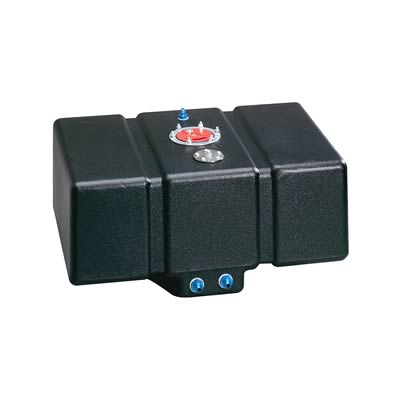 Right now it has that wedge that you have to yank out every time you need to fill up (which is often in this truck). Does anyone know of anything I can replace that with to make it easy to fill up? Like something with a cap that I just have to screw off instead of this wedge? I found this but in 6-bolt form:
But the problem is that I have no idea how to install it since the wedge deal in the fuel cell now has a split ring that bolts from inside the tank and I can't see a way to bolt the above in as I can't get inside the tank once I have it in place (I can stick my hand in the tank with the wedge out).
Any help at all will be greatly appreciated