Discussion Starter
·
#1
·
so I'm doing a 1955 300 and I was doing mud for about a week straight, and I always lose my mind when I do it for too many days in a row, so on Friday I just knocked out a door in the morning and decided to mess with this gas door.
The customer wanted this but there's no lump in the door on the car, and he couldn't find another gas door.
I thought this would be a great idea to try hammer forming. I've always heard about it but never saw a situation arise where I determined it needed. So I lined it up on the car and marked it where I thought it should be. I also measured the height of the lump on a gas door in the parking lot. It was 1/2"
clamped and ready to rock!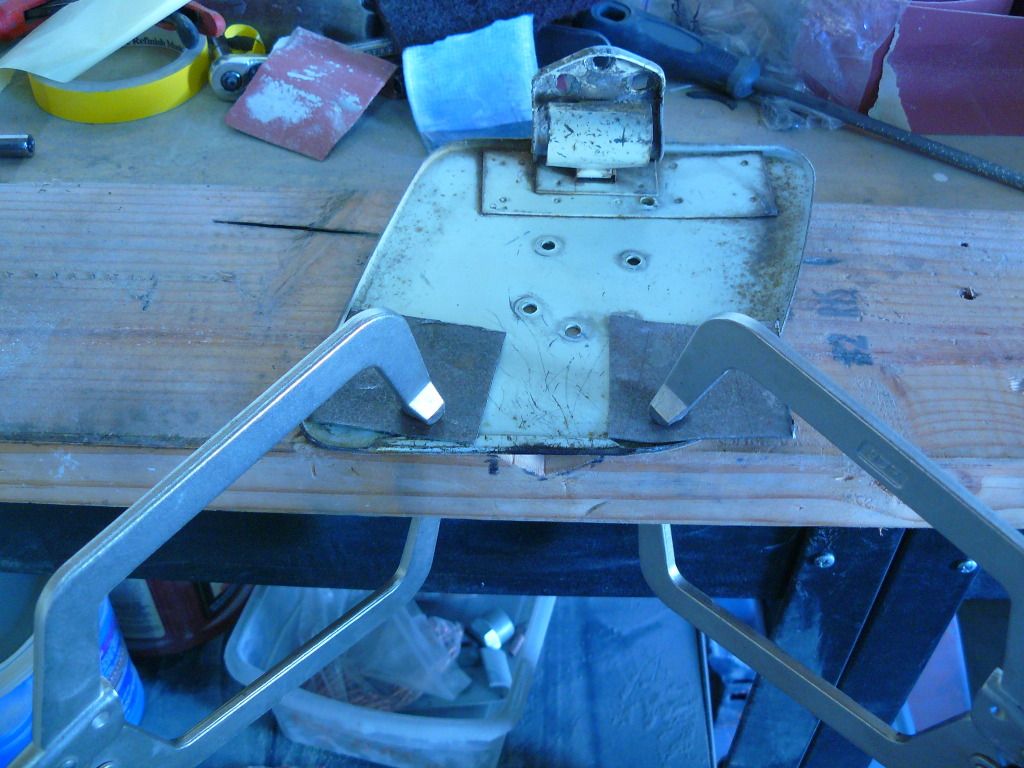 so basically I just hammered into the void with the pick end of my hammer and loaded the pick with so much tape it never broke thru. Turned out great!
now the other problem...no matter how I adjust it, spoon it, etc, the thing opens too much. It will scratch the paint and rest right on the gas door opening. I'd rather not cut a slice into the opening cause it opens so far that the gap would be ridiculous just to make it work. So I'm thinking maybe if I hammer down the metal curled around the pin where it pivots maybe it would tighten it up? Or perhaps even a little chain to stop it before it hits. Any suggestions? I should have taken a pic of the backside, my apologies.