Discussion Starter
·
#1
·
First time, long time.
Wanted to see if I could get a little bit of advice. I'm having trouble bleeding out a brake system and getting the pedal hard. The car is a '64 Impala that is in the process of a front disc conversion. I'm using a kit that I got off Ebay, new booster, prop valve and master cylinder, as well calipers, rotors and all that stuff, all the hardlines were replaced also, that wasn't part of the kit though. Anyway, I'm having a hard time getting it going, wanted to see if anybody had any ideas.
The master cylinder was bench bled till I got about 1/8" of travel, all the lines plumbed up, no leaks. I let it gravity bleed starting with the RR, then LR, RF, and finally LF, all the while making sure the master never runs dry. After all this I get no pedal, it goes all the way to the floor, it does have some resistance, but it still goes all the way to the floor. Then I had somebody help me do it the old fashioned way, pump, pump, pump, hold, open/close bleeder valve. Same thing, pedal goes to floor. Then I installed some self bleeders, same thing, pedal goes to the floor.
And another thing, I keep getting a bubble in the master after having bench bled it. I've even taken it out a few times to re-bench bleed it and I keep getting the same bubble. See pic. The right hole, that's a bubble. It wasn't there when I bench bled it. And for the record, yes the master was perfectly level when i bled it on the bench.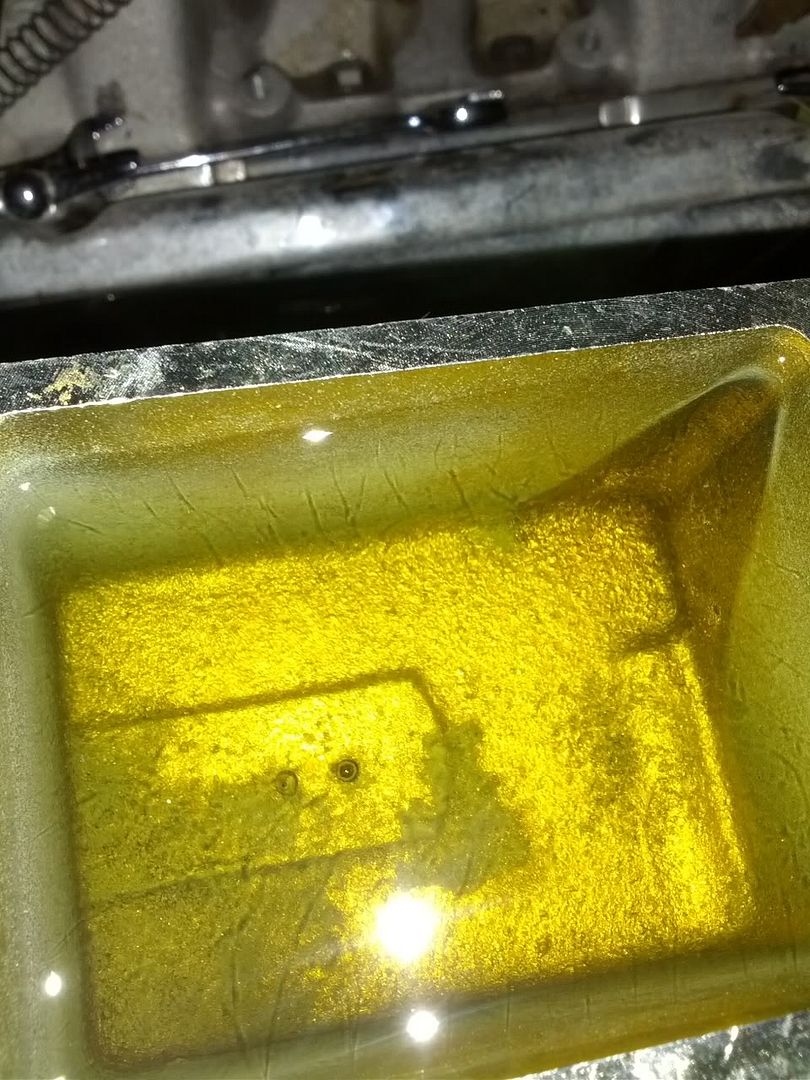 Anybody have any idea what I could be doing wrong. I'm no brake expert, but I've done this many times and never had any problems.