·
... & Insanity Ensues .....
Discussion Starter
•
#1
•
I'm working on a project for a friend but i seam to have lost my ability to
lay out flames.
Back story: A friend of mine is both a bartender and a VFF. She USED to
have a bottle opener similar to the "Flames Pattern - V-Rod Bottle
Opener" that can be found online.... That is until the night she left it on
the bar while some other VFF's were in for a drink .... and someone saw
fit to walk away with it.
Hope forward to about 3 weeks ago... Randomly in a dream of mine
someone was opening a bottle using a billet version of said bottle
opener. I love the idea and want to make one .... I just cant draw flames
to save my life anymore.
The flames on the examples below are basically ripped off from the
internet and for the life of me i cant manage to draw classic style flames
im happy with.
Flat layout: second set of flames shown in a very light grey

3d Result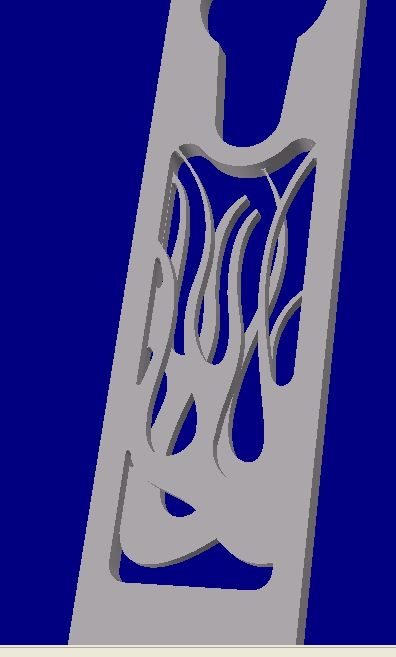 I would like to pack 3 layers of flames in there. Ill have the basic bottle
opener cut from .187 with the center empty then have the 2 or 3 sets of
flames cut individually, stack them in the hole and weld it all up around
the edges
heres the basic pattern im working with. Turned the Pour spout tool
(keyhole) into just a normal finger hole to gain some working space. The random shape @ top center illustrates a 0.100 spacing between 2 lines, which is probably the practically limit on how close 2 lines of the flames can be in order to cut them properly.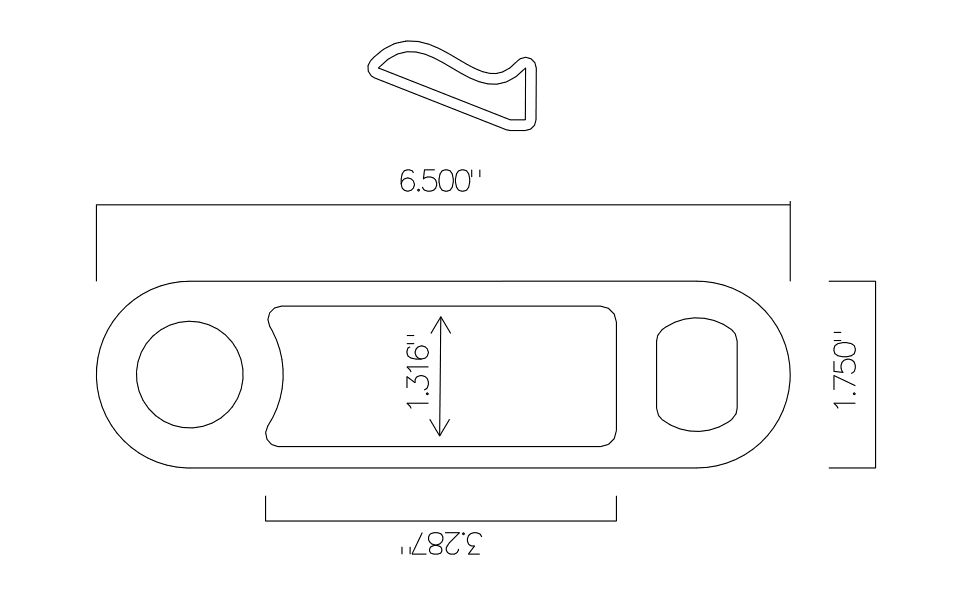 Thanks guys !