Discussion Starter
·
#1
·
Found a cheap way to make a stationary bandsaw for cutting plates for brackets and such. Items required are a stick of 1" square tubing and a $2 garage sale 3-1/2" vise.
$2 vise.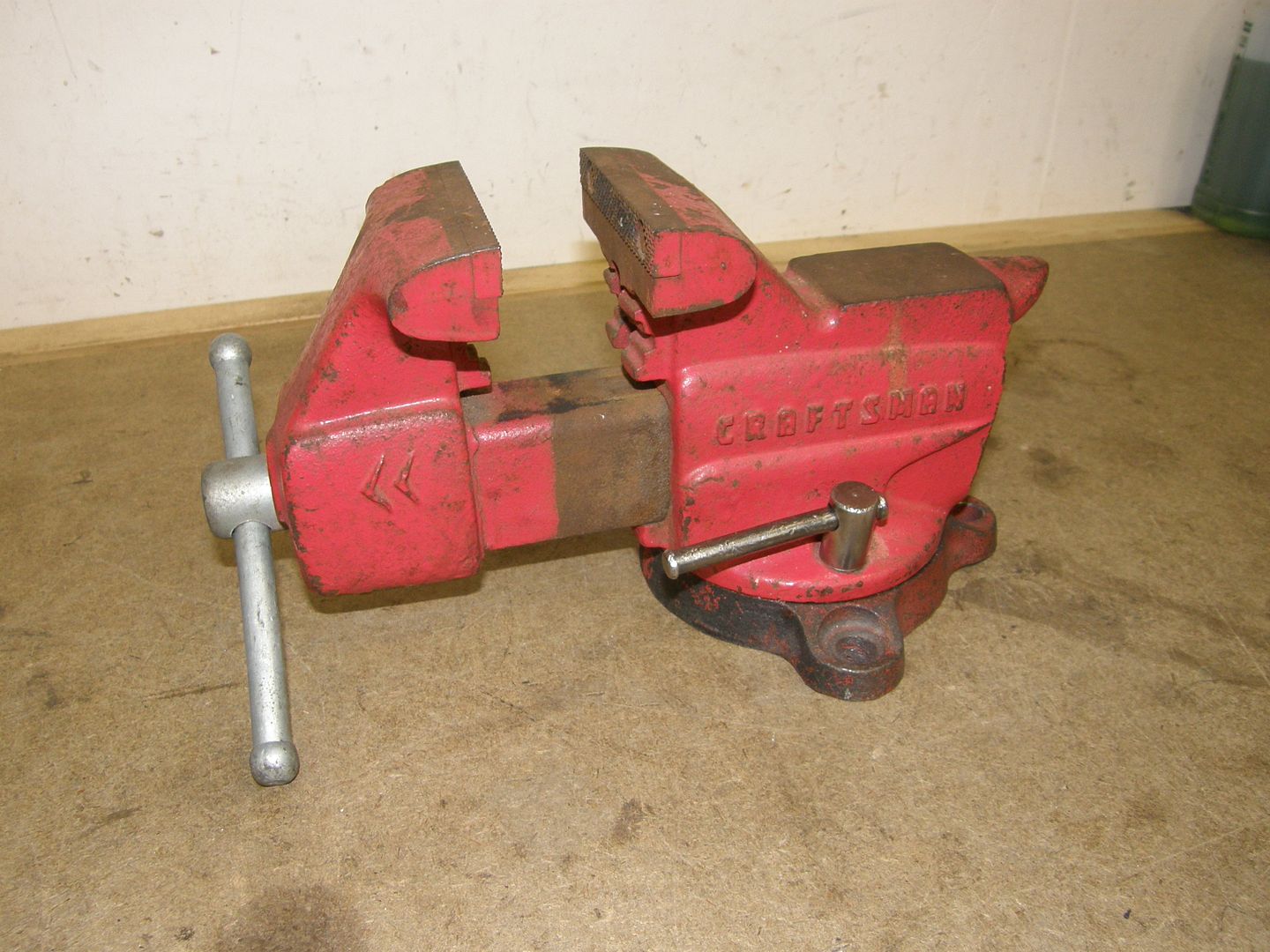 Fabbed up a base.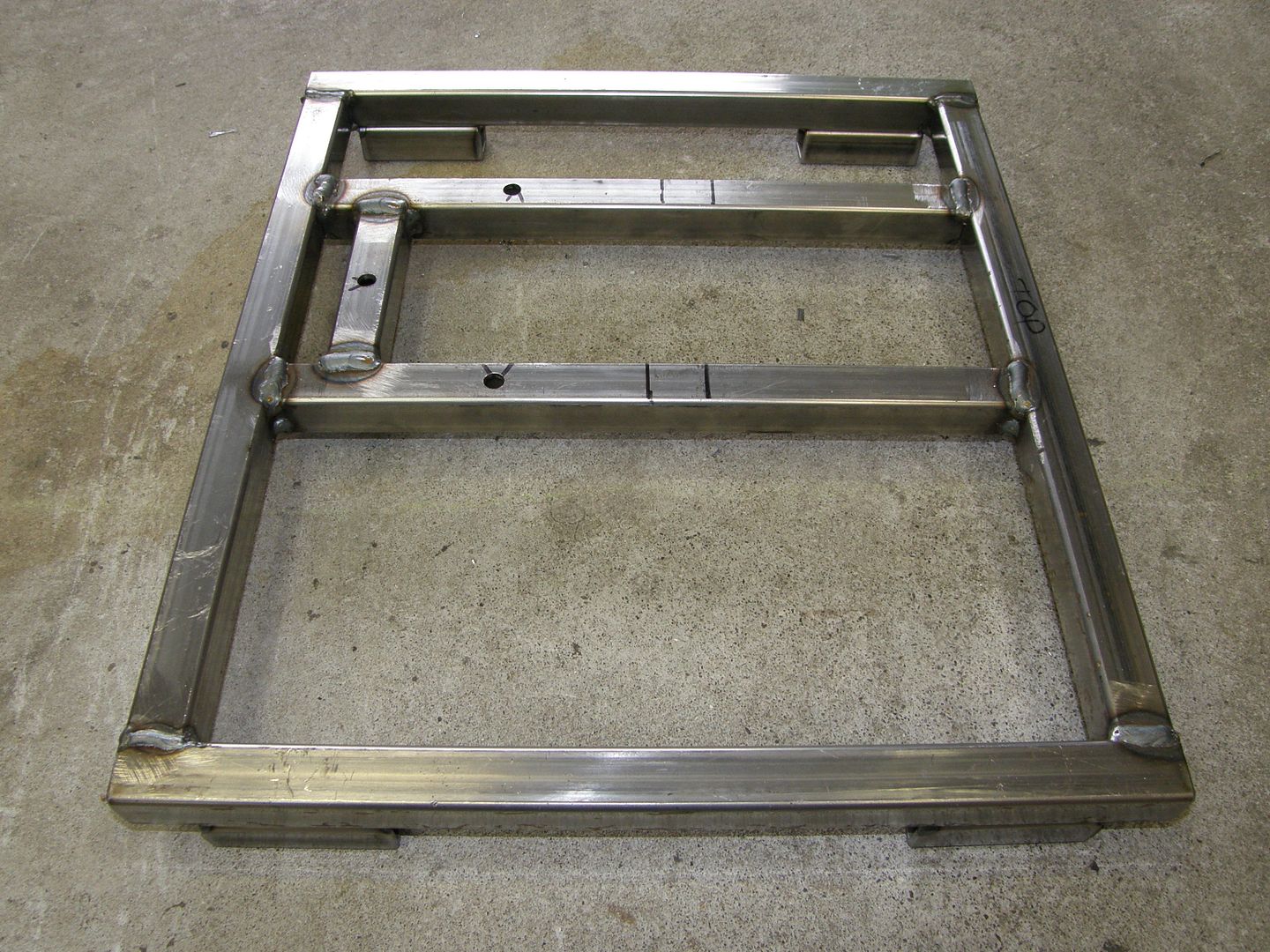 Made a support bar.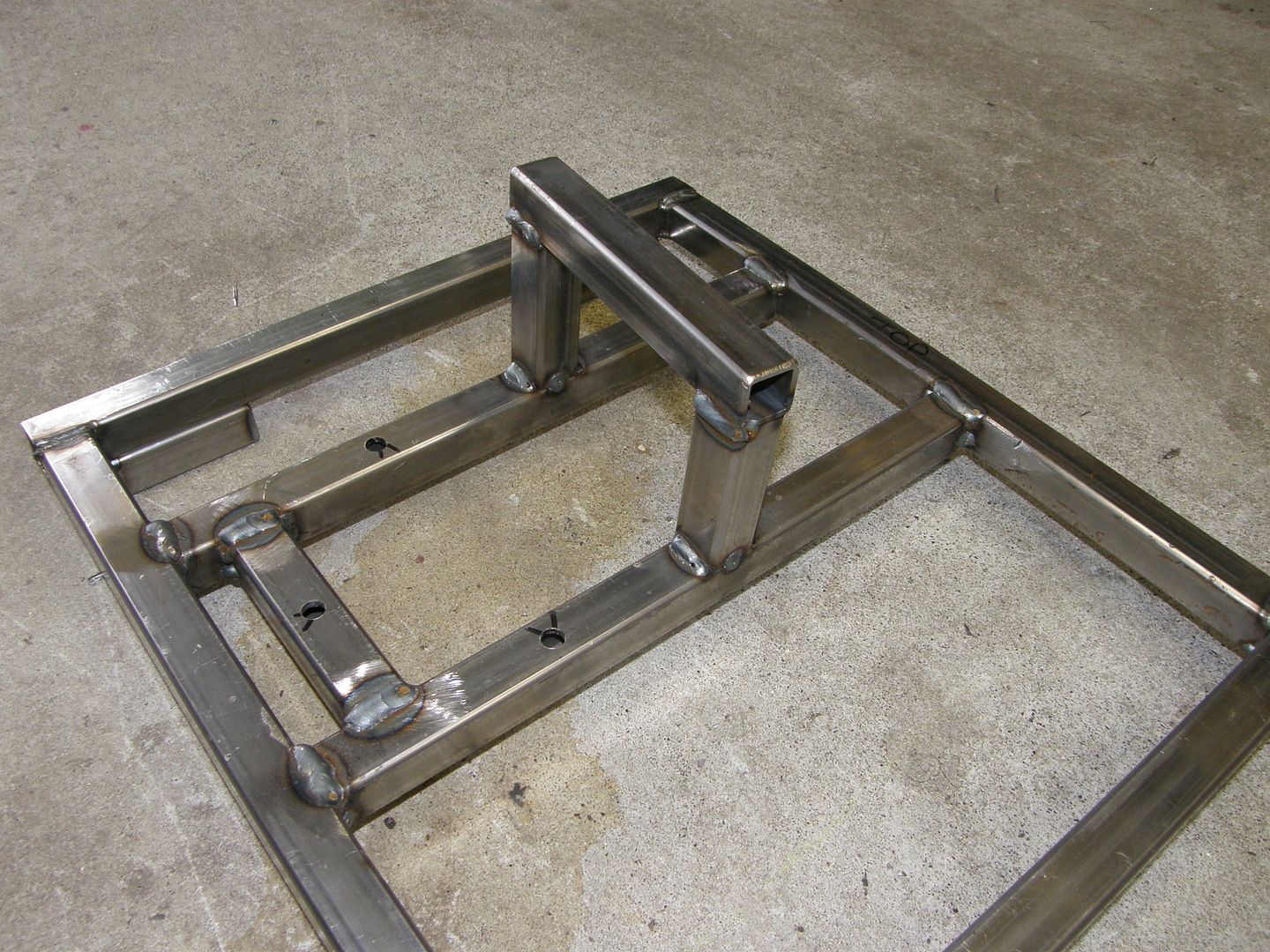 Mounted the vise.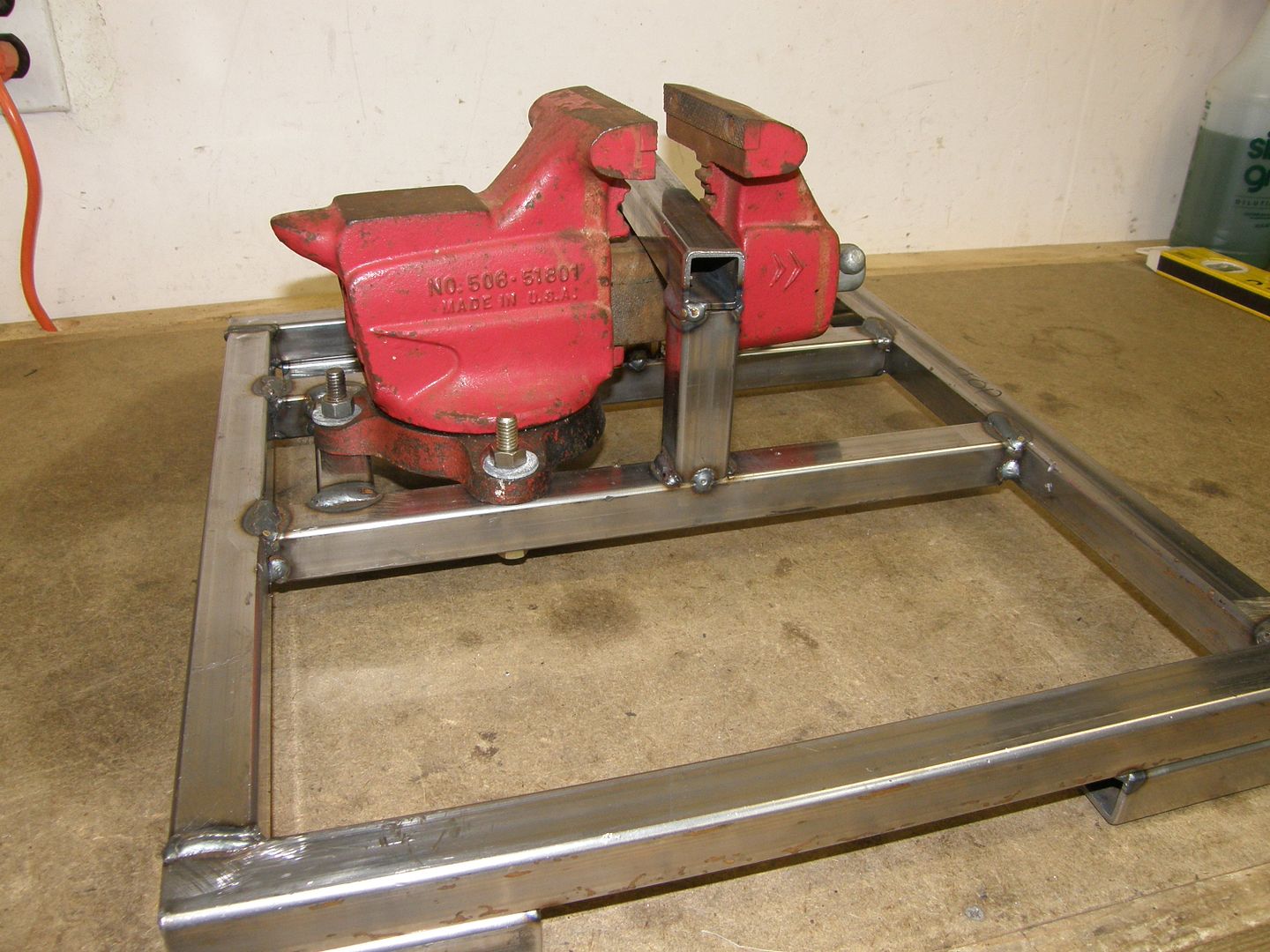 Built the table structure.
Table top scrounged from dumpster at work. 1/8" steel.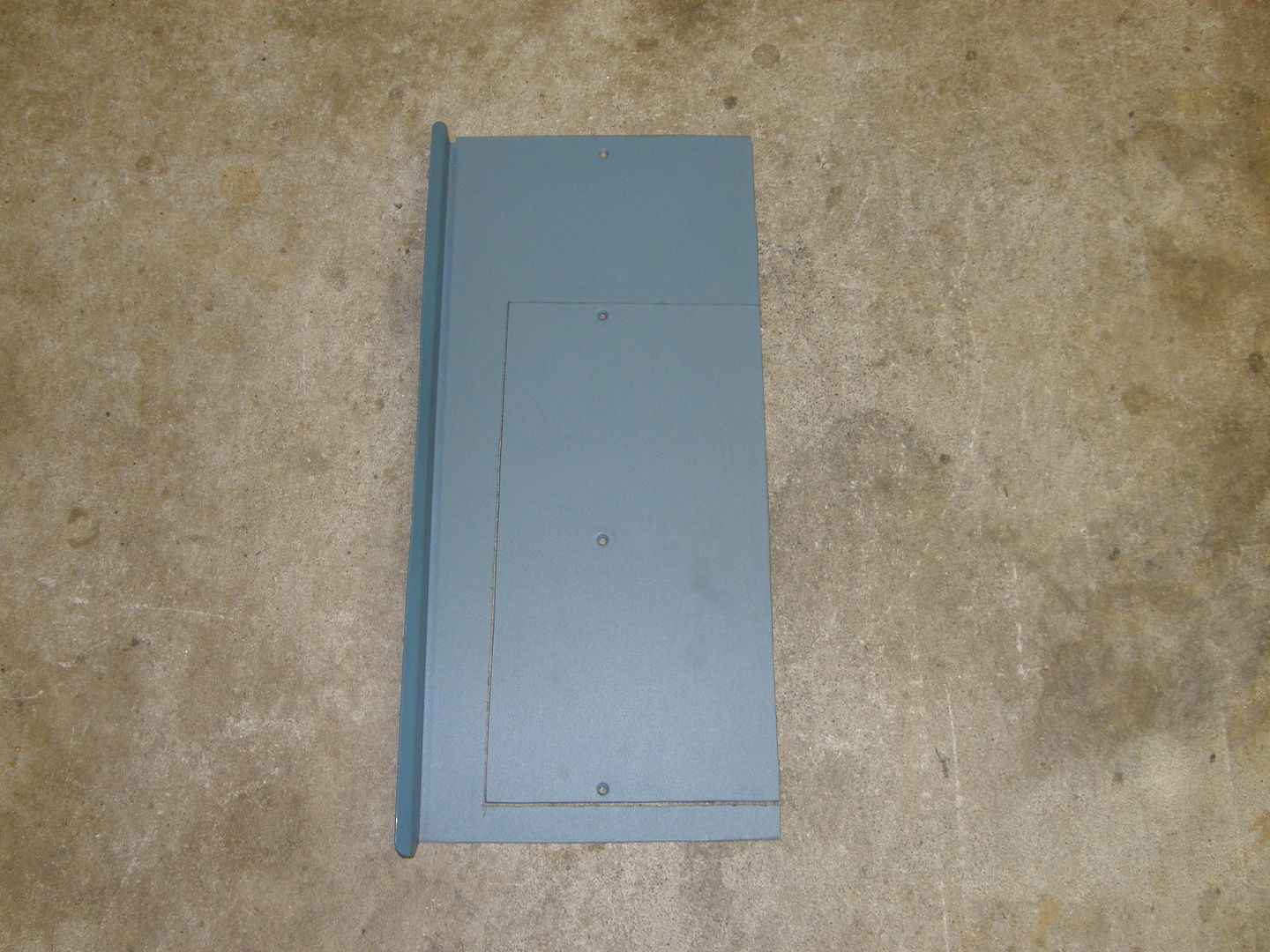 Mounted the table top.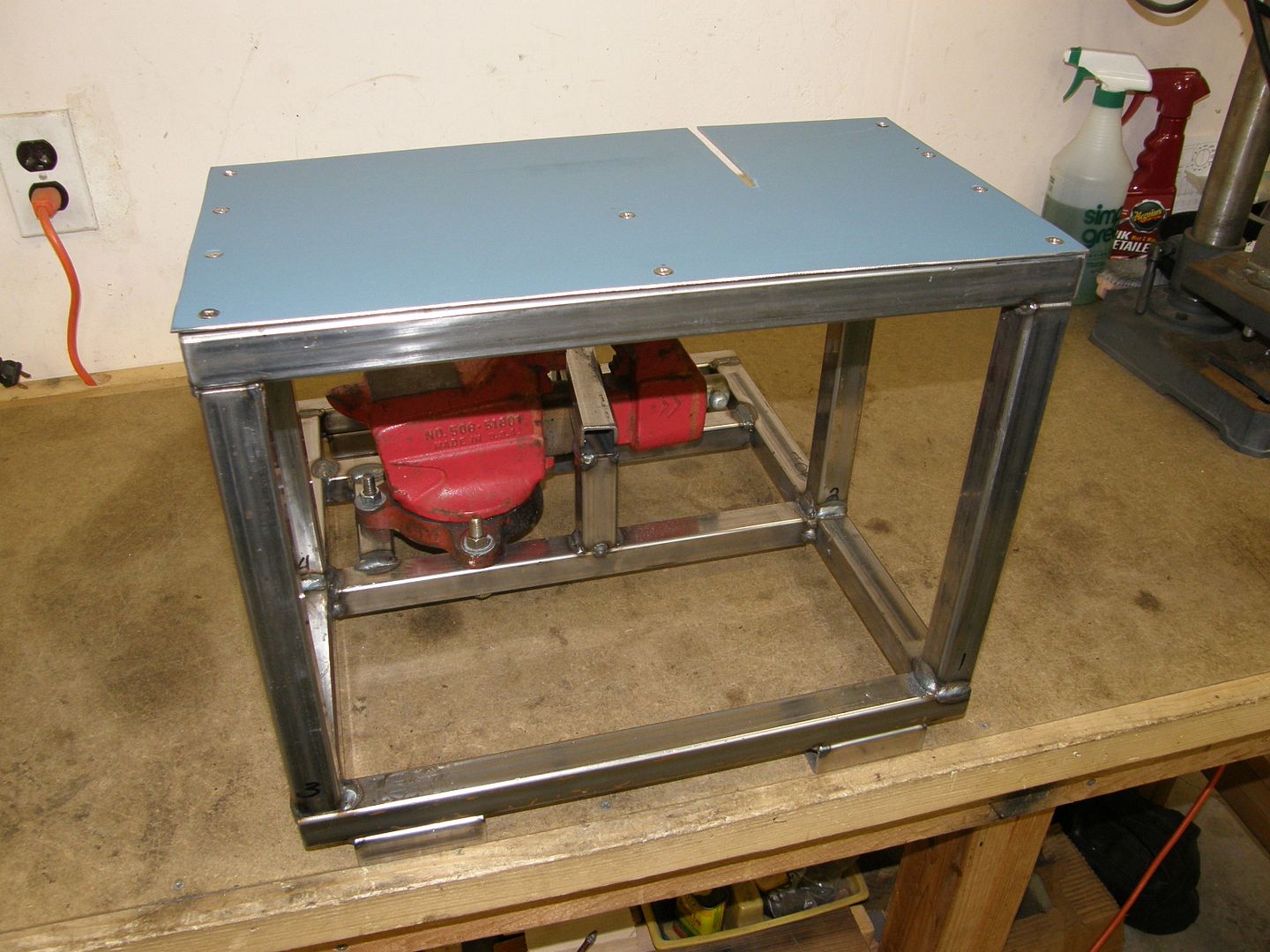 Chucked my 6230 in the vise and wahlah...........instant stationary bandsaw!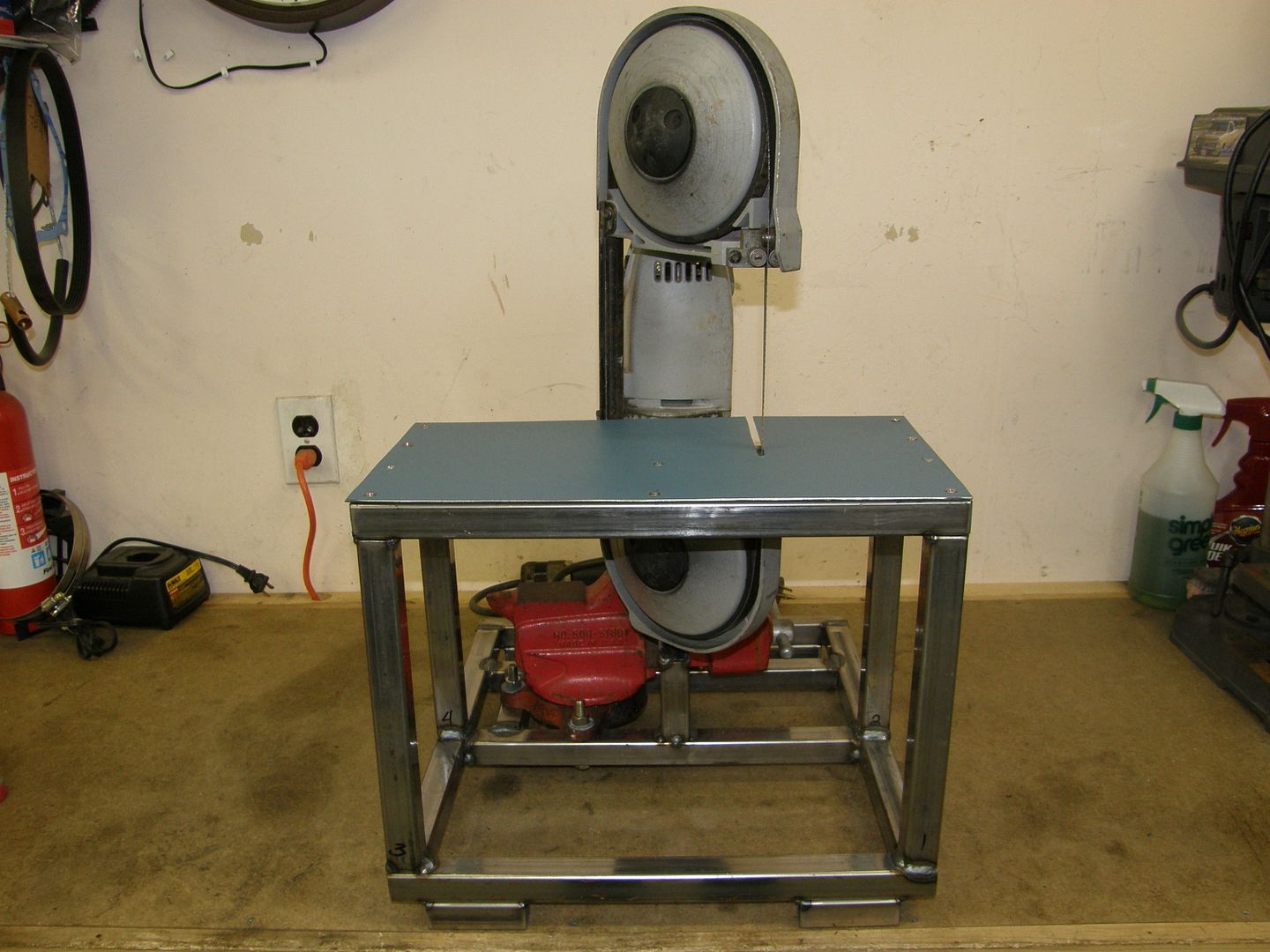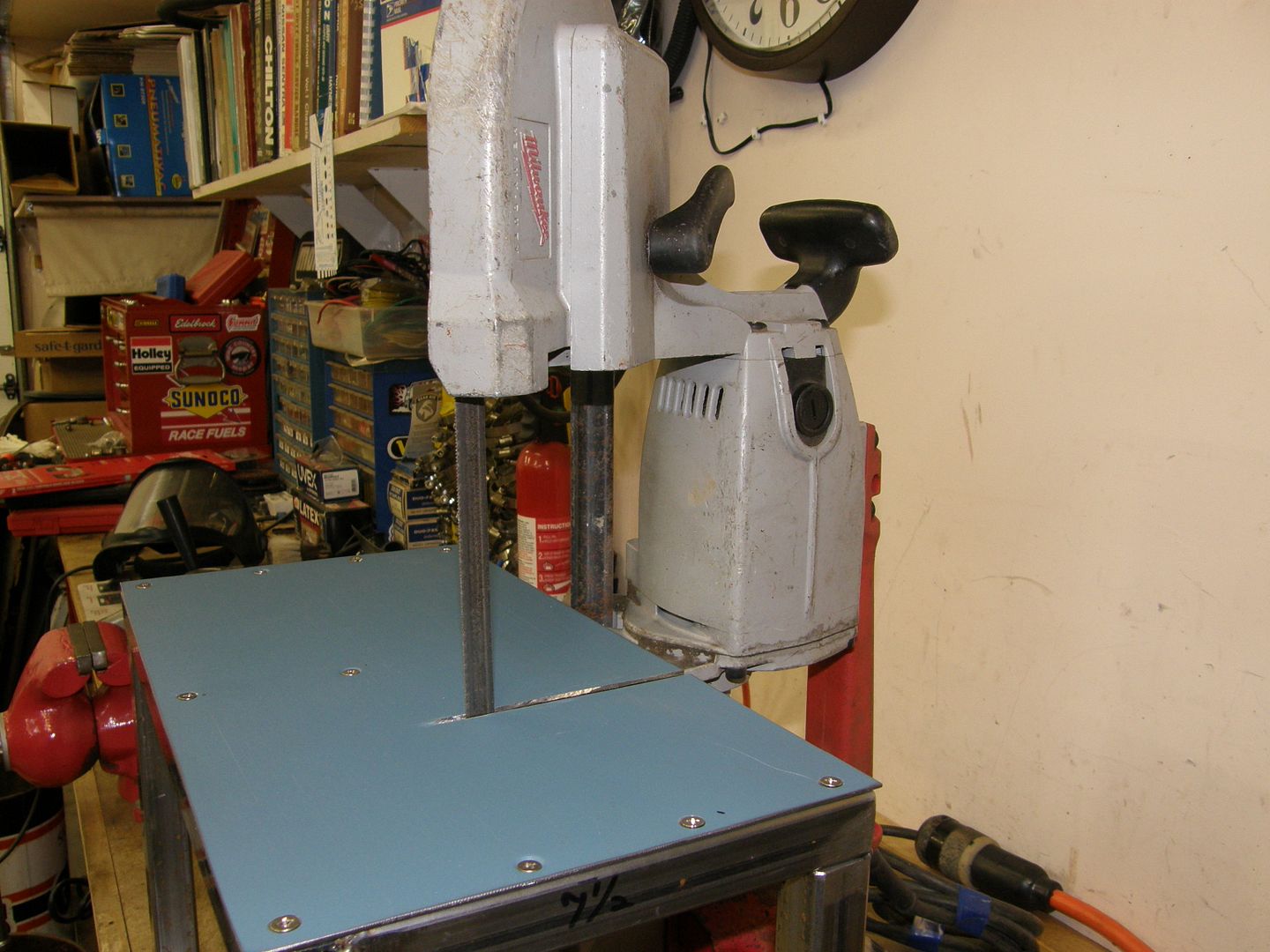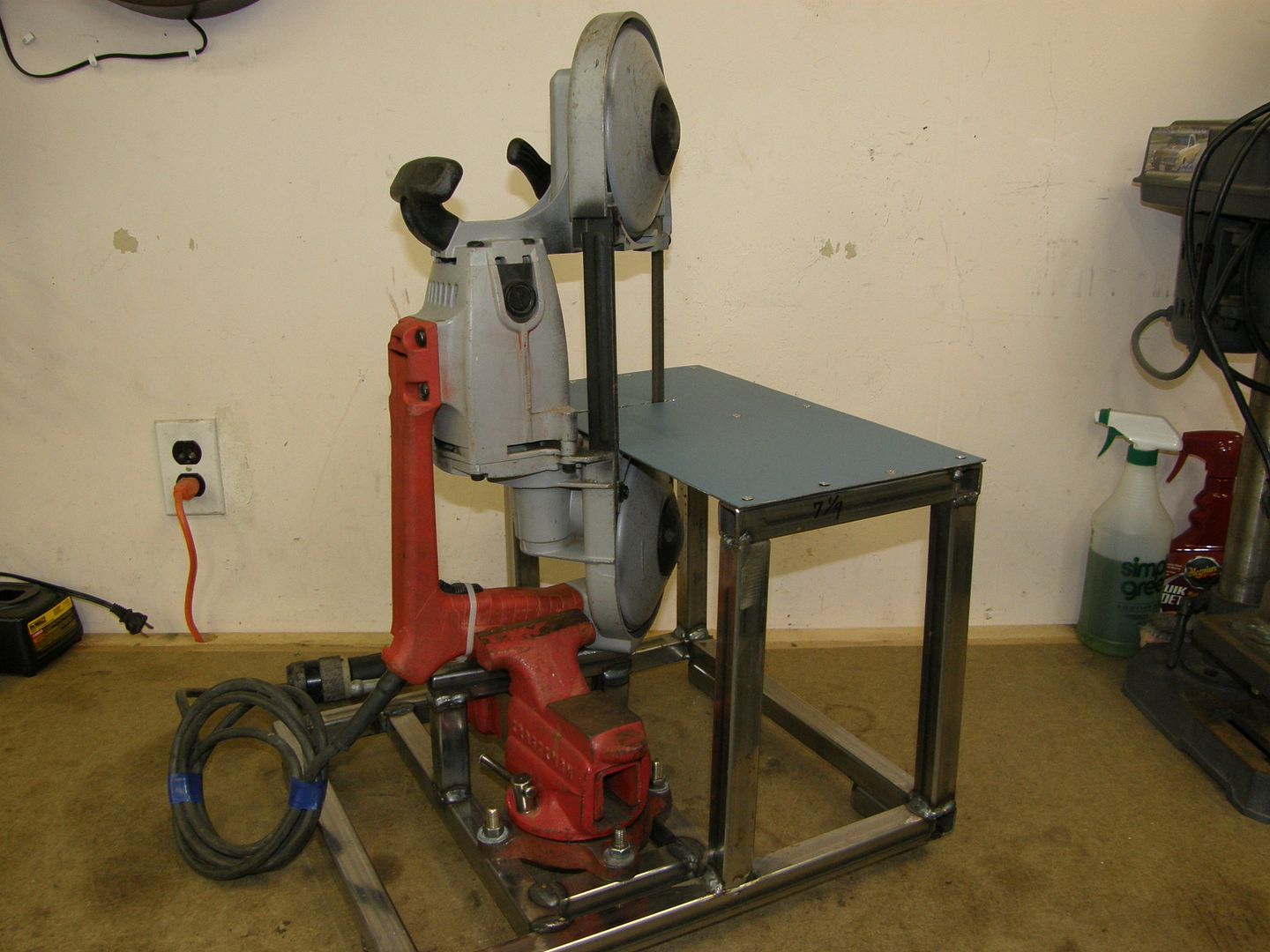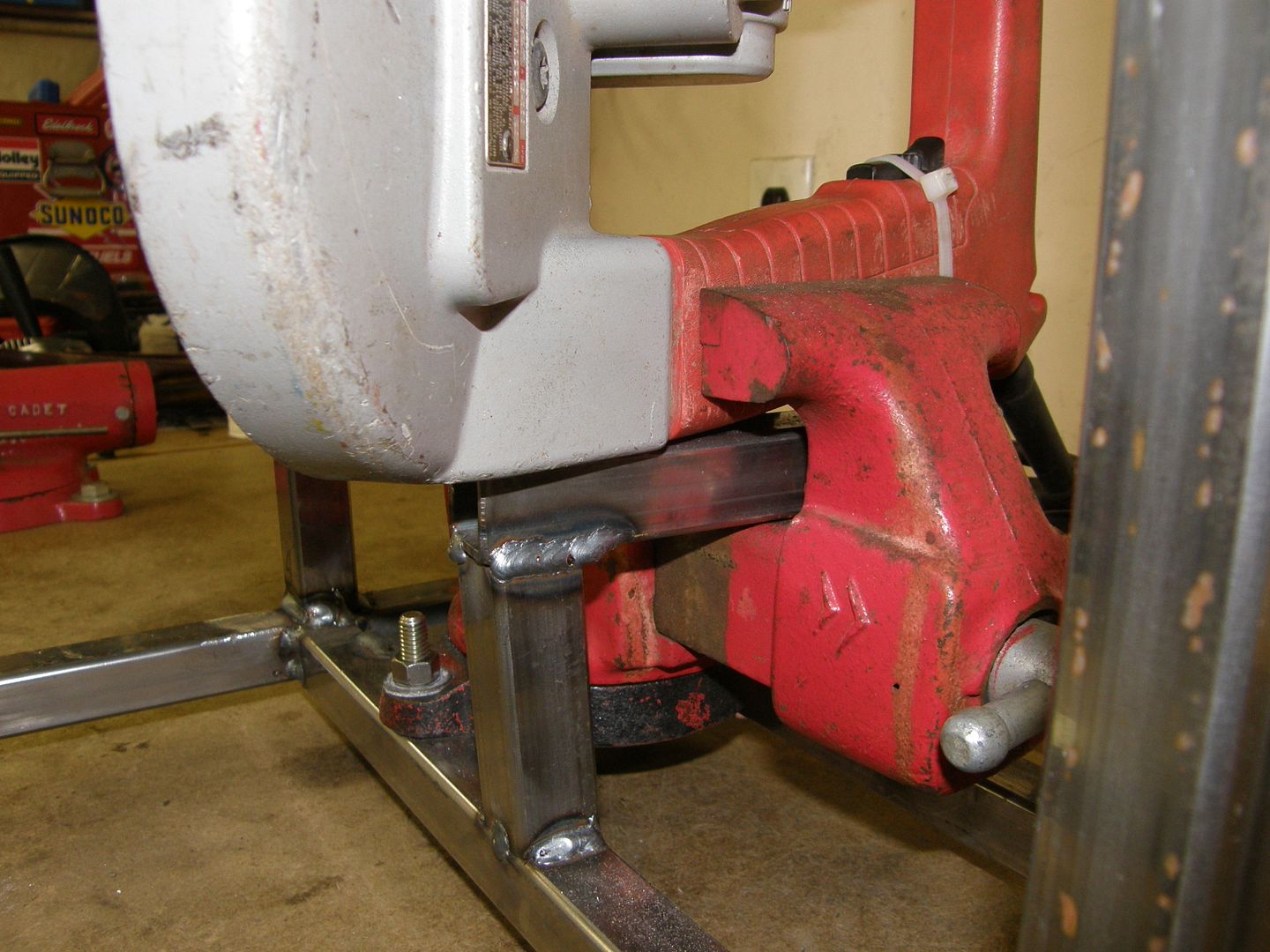 Now, it's not my idea. Gotta give credit to SWAG Offroad for coming up with the original.
http://www.swagoffroad.com/Portaband_V_THREE.html
Nice piece they have but I built basically the same thing in a weekend and saved $100. I'm just cheap that way! Mine is solid and works really well. The vise just holds it in position. All the weight is on the support bar. I gotta do a little finish welding and make some aluminum jaws for the vise so I don't screw up the bandsaw handle too much. I suppose I could clean everything up, paint it and make it look all purdy and such but I've got a roadster frame to build. Purdy's just gonna have to wait!