Discussion Starter
·
#1
·
Hello everyone! My name is Rusty. Im a noob to the world of hot rods, so cut me some slack when i screw up.
God knows i probably will alot...
anyway, here is a little about myself.
my name is Stephen, but friends call me Rusty. im 24 years old and i love cars! all makes and models. old and new, rusted or chromed out. i love them all... i guess if i had to pick a fovorite style i would have to say rat rods.
ive been abound cars all my life, my dad raised me wonking on dune buggys and go carts. but when i got old enough to drive i started liking imports. so after my first 1990 s10 beater truck thats what i got into. i was all about hondas and nissans and such. i bought my first honda for $4k. then made it the most ugly god aufful piece of garbage on the coast...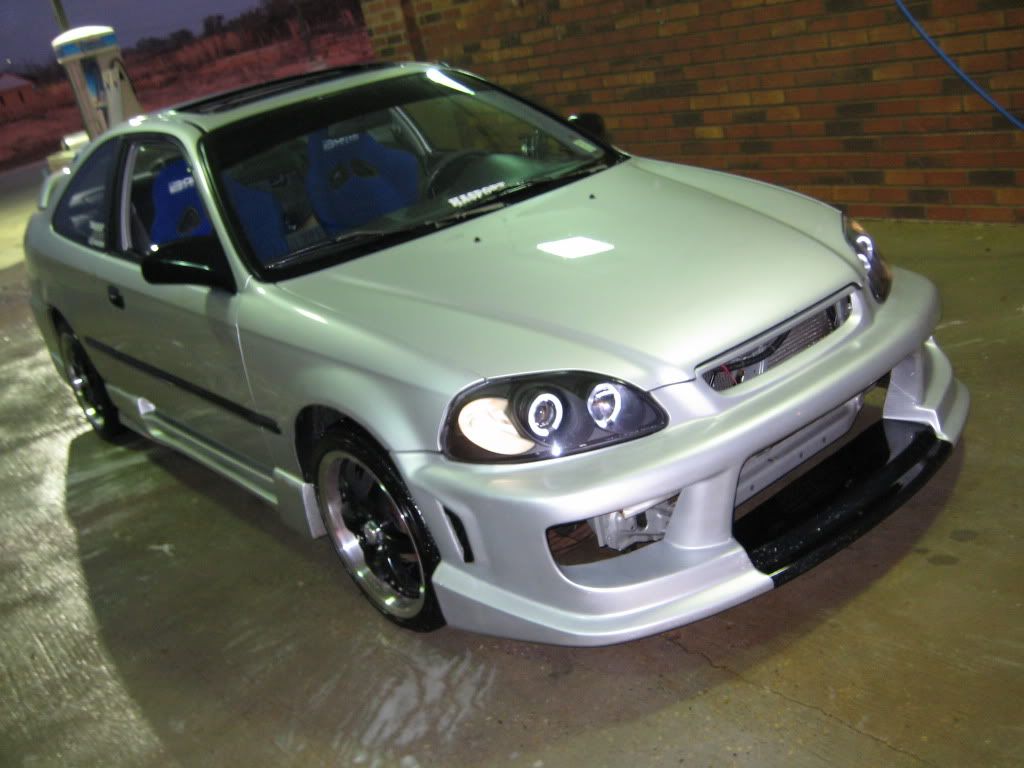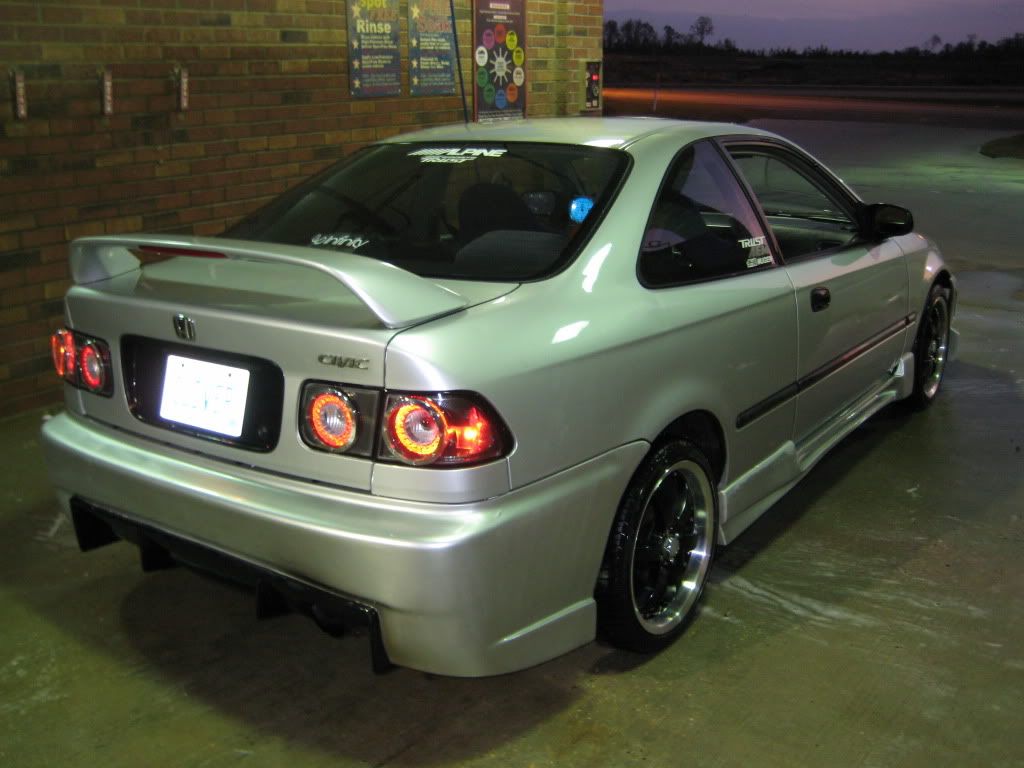 Thank god i had good friends that talked me into tearing all that crap off and going back with a stock look. i still think back and ask myself "what the hell were you thinking"
i was such a little *******...
so i sold that car when i started working for the electrical union, and got a 2006 chevy cobalt ss supercharged. i know.. your all thinking its not much better, but its a great dd and its really fun to drive..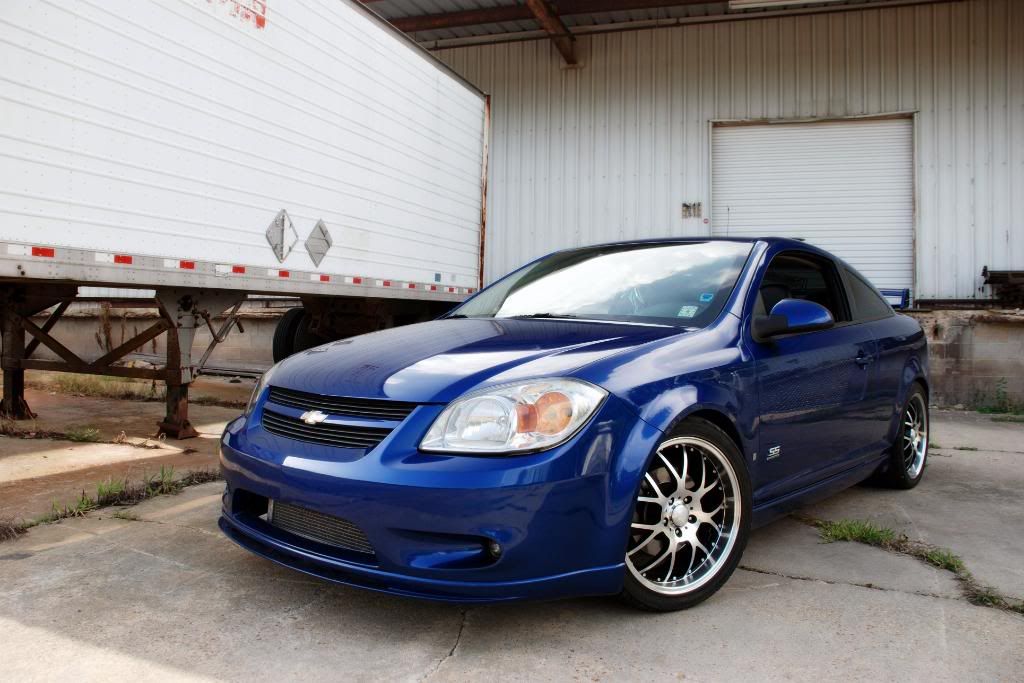 so here is the reason i joined this forum.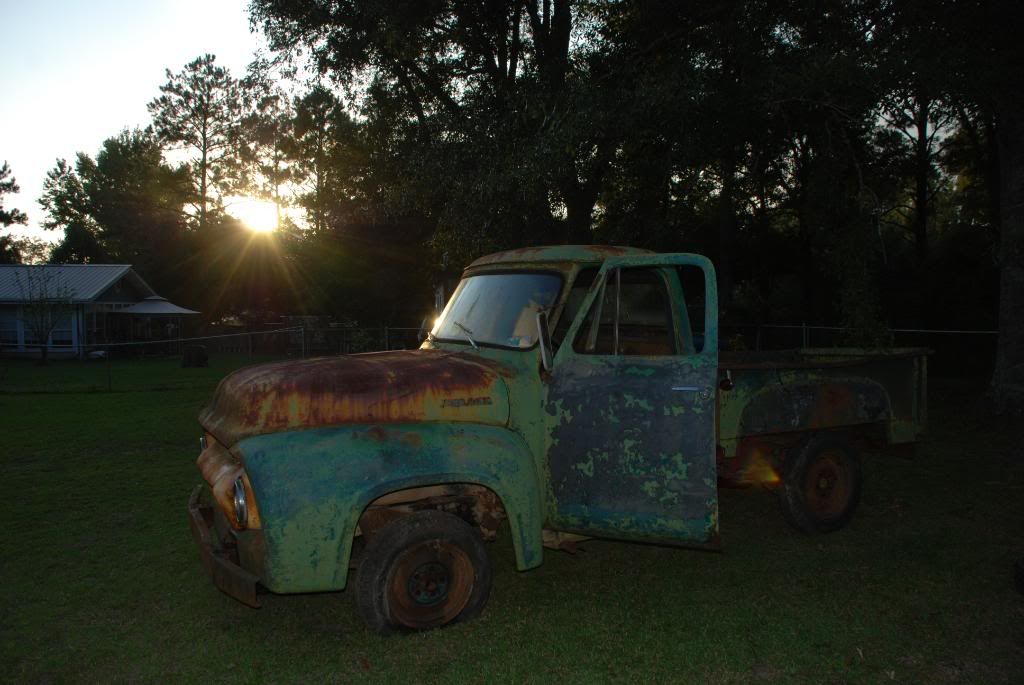 my great grandfather bought this truck from us forestry some time in the late 50s or early 60s. he drove it till he passed away, my grandfather then got it and used it for a few years, but the old truck was falling apart, so he parked it in his old shead. it sat there for about ten years and my uncle decided he was going to work on it. he took the bed off and put it out in a field, unplugged alot of wires, took off all the chrome pieces, and took everything out of the interior. by the time he did all this he had lost intrest in the truck and left it the way it was :nono: . it sat for another 10 years untill the shead that once protected it rotted away, and had to be torn down. the truck was moved out into the field that the bed had been put in. it sat there for a few more years. my father asked my grandfather if he could buy it and fix it, but he didn't want to let it go. it was the last thing he had that belonged to his father. so still the old truck sits, rusting, decaying, getting worse every day.
a big storm came through one day and knocked down the biggest oldest oak tree in the field. the top of the tree landed two feet from the right of the truck, and a huge limb landed even closer to the left side of the truck. but it wasn't touched.. a few days later my grandfather told my dad to come get the truck if he wanted it, it deserved alot better than what he could do for it. so thats how it got to me. here are some pics.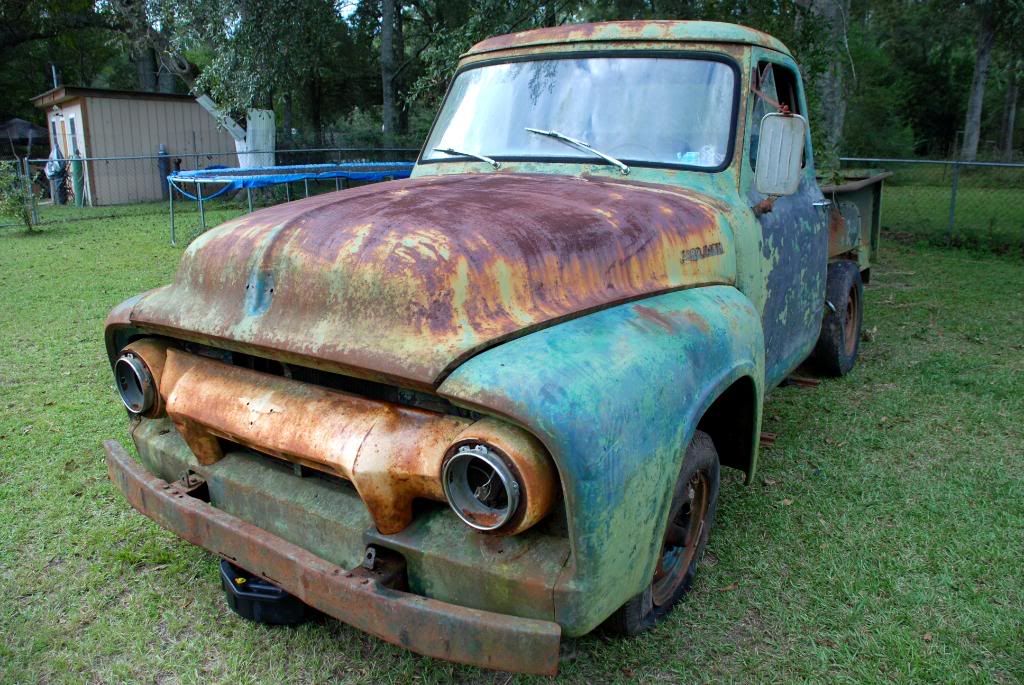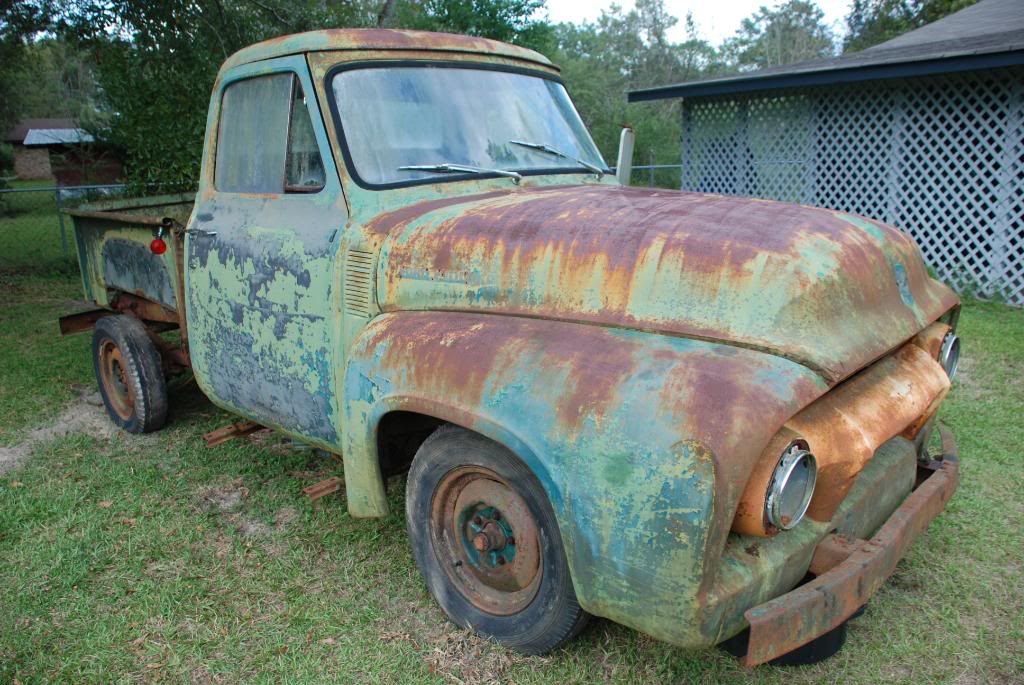 its gonna be alot of work. we were thinking about restoring it but we decided to make it into a streetrod. and thats why i came here. i have heard that this is the best forum online for hotrods, so thanks in advance for all the help! ill be posting a build thread soon for those of you who would like to watch it make ist way into a hotrod. any and all advice will be appreciated!