Discussion Starter
·
#1
·
episode 43/ prime blocking hoods and decklids - YouTube
what I'd like to mention about this video is that it's really important to put hoods and decklids on stands in a particular way. In this video I'm finding out that when I did the decklid in filler I had it on the stand wrong. This is how I had it on the stand...
Notice the weight towards the rear? So when I sanded my filler with the decklid on the stand like that I remember two areas where the greener filler underneith was exposing it self from under the top coat of filler. These two areas were right where the majority of weight is being supported on the stand. I didn't think anything of it cause guidecoat and a handfeel told me it was straight. So then it goes and gets primed and comes back to me. I then had it primarily the same way on the stand but maybe a little different, different enough to no longer push up on those two areas where I saw green filler poking up. So after blocking out the first round of primer I realized those same areas that were high were now low spots. The fix was to fill it but also take the weight off the shell of the decklid then block it out and carry on with that for the rest of the process. here's how it was on the stand to finalize it...
Didn't have that problem with the hood as it wasn't as heavy and the stands were properly placed and only touching the edges of the shell.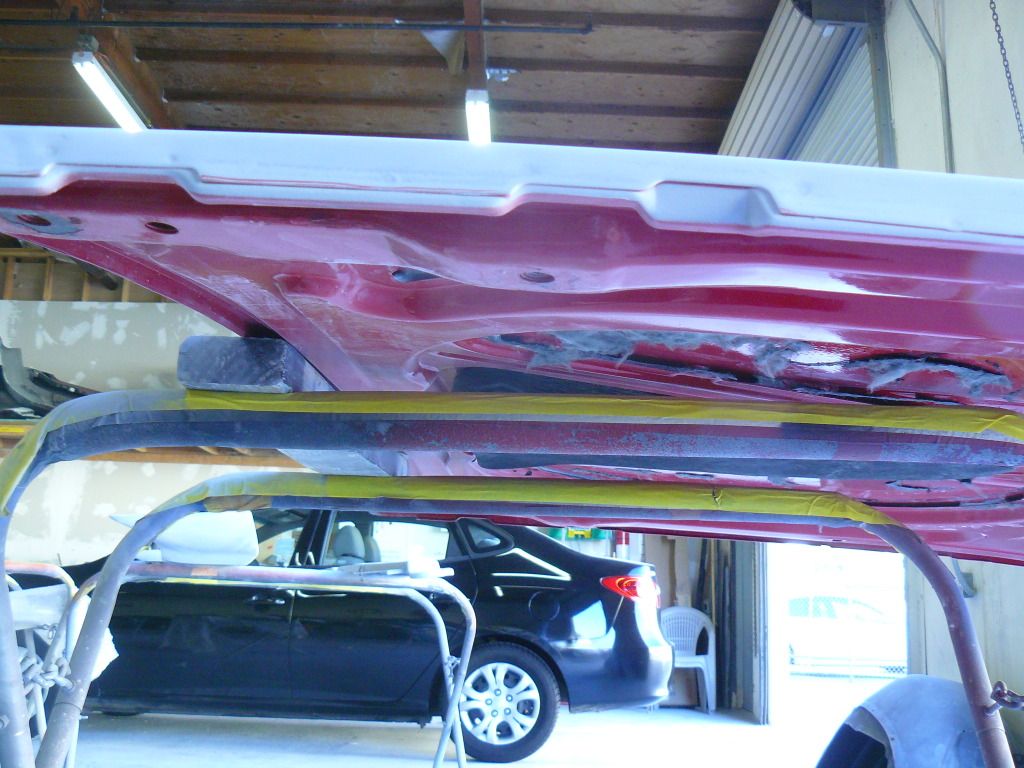 all done!!!