Discussion Starter
·
#1
·
This question is probably answered somewhere in the Knowledge Base but I sure couldn't find it. I have a '91 Sonoma that I put a sliding back window in about 12 years ago. Now its time to paint it, and I wiould like to take the window out without breaking anything (so I can put it back in when I'm finished). Here are a couple of pics...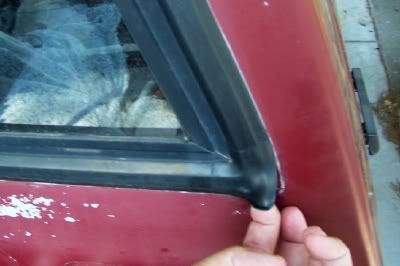 The rubber around it is still soft, as you can see, and I can pick it up with a screwdriver and sort-of push it out...kind of like taking a tire off a bike.It looks like I might be able to do this from the inside and pushing it out. But I'm afraid I will break something if I take it too far.
Is there a trick to taking these aftermarket windows out of pickups? I would really appreciate it if someone could give me some pointers.
Dave