·
Slow but willing learner
Rip, you are basically doing what I did and it worked out well. After making the shell, I hung it on the hinges and layed the skin on it, tacked the assembly together and finish welded.
That was before I was on the forum and don't have a lot of pictures but this will give you an idea.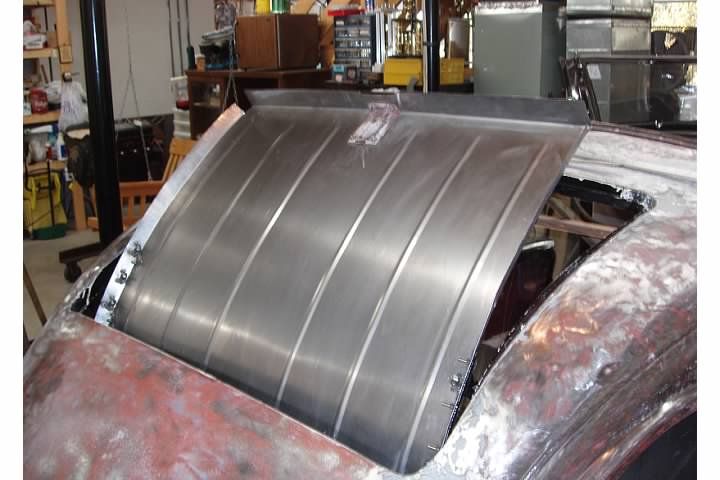 After I made the main panel, I made filler pieces between the skin and shell that overlapped. This allowed me to adjust the outer skin to the shell in order to keep it flush with the body.
In this picture you can see the step where the panels overlapped and allowed me to fine tune it.
John