Discussion Starter
·
#1
·
Hello guys I have a question here and today I have been having to fix a leak from my radiator and noticed that my mechanical fan I am using that one of the aluminum fins has a big gouge in it and its a racing fan that is a non flex type and I don't use flex fans anymore. Anyways I have wondered and have seen 4 blade fans that were used on oem engines long ago and if anyone asks no I can't use a clutch fan as no room since s10 swap deal and rad is already forward.
Below are the two fans I am looking at. The six blade is like the one on my truck right now but the only difference is the fins are aluminum and not steel like the one below. I don't want to use aluminum fins anymore and risk something flying off and breaking. I know the weight savings but I am not racing this thing. Which one do you think would flow more air or would it not be much of a difference? I know blade pitch has an effect on things but I am not an expert on the stuff. I just know the deeper it is the more flow.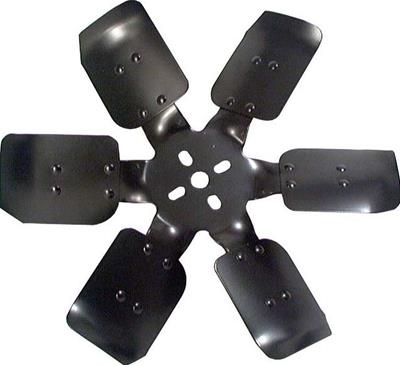 Free Shipping - Allstar Performance 6-Blade Fans with qualifying orders of $99. Shop Fans, Mechanical at Summit Racing.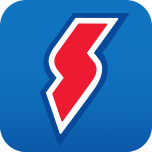 www.summitracing.com
These four blade fans have proven to be the fan of choice due to weight, drag and cooling efficiency. Most modifieds use the 15" to 17" while late models and street stocks tend to use the 18" and 19". Learn more about the importance of using a fan and shroud with our radiators by reading our...

www.speedwaymotors.com