Discussion Starter
·
#1
·
With the help of you guys I stripped my trans am to metal and painted.
I used lots of Spi epoxy to block sand and then DuPont (4 coats I think) and Spi clear ( three coats I think)
I guess I got confused with when to wet sand the orange Peel with not waxing for a few months. So the car sat for maybe two years collecting dust while I built the engine. I knew at the time of painting that a big water droplet came out of the gun and landed on the roof. I believe it was during the second or third coat of clear. It didn't bother me as the screaming chicken decal would cover it up.
Now that I am ready to clean and wax and maybe wetsand I am noticing lots of other very tiny bumps. You can catch your nail on them. They are maybe a foot apart on most of the car. Mostly side panels as we started the coat on roof then hood then sides.
I am pretty sure it is tiny water particles. I used two wall mount Chinese filters and never had this issue with the primer but it was only a couple coats at a time. I guess the four coats of base and three clear without draining the filter between overcame what the filters could handle.
So now I would love to hear your opinion if this is going to cause a long term problem with the paint, sanding down to base and re spraying is not an option as the paint booth I built is long removed.
The nubs really don't bother me that much as it was my first paint job and I am really proud of it regardless. It is also a driver that will get a few rock chips ect.
I am trying to decide if I should wetsand the clear and risk opening up these little air bubbles and having wax fill them making them look worse like white dots, or should I just do a fine polish and wax?
I have a Mikita rotary and maguires solo and #4
Last night on the bottom rear quarter I took a razor and scraped across the top and this is what I got
I gave a 30 sec or so wet sand with 2000 grit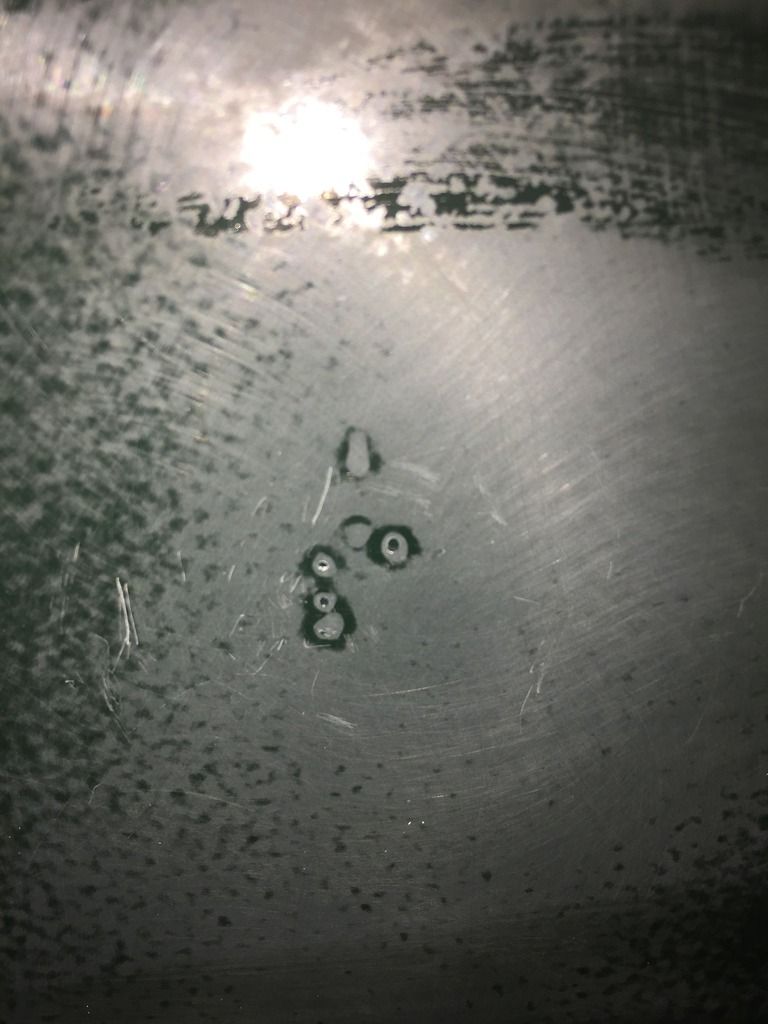 Then a bit more
Then hit it with a medium foam pad and maguires solo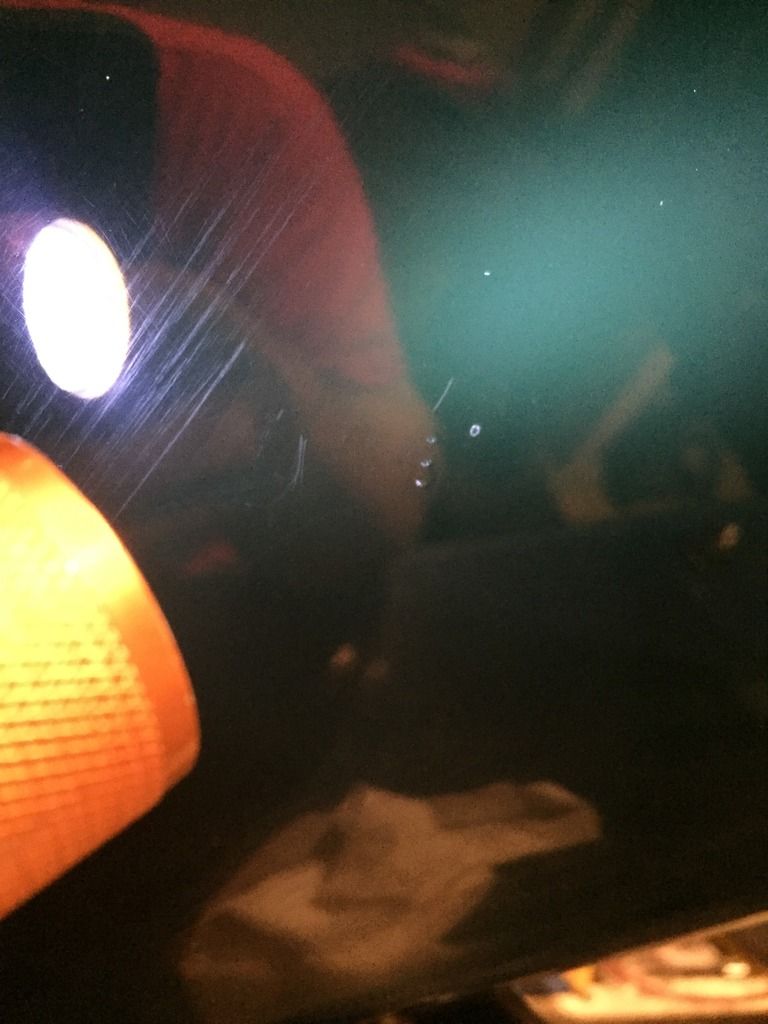 What are your thoughts?
Am I going to screw things up worse or should I keep going?