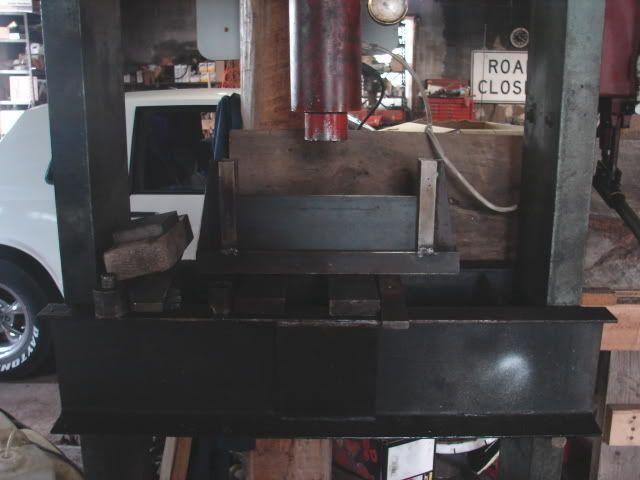 inspired by new interiors, my press brake.
this is what the press brake can do, thats 1/4 inch plate. i had to finish the second bend with a torch in the bench vise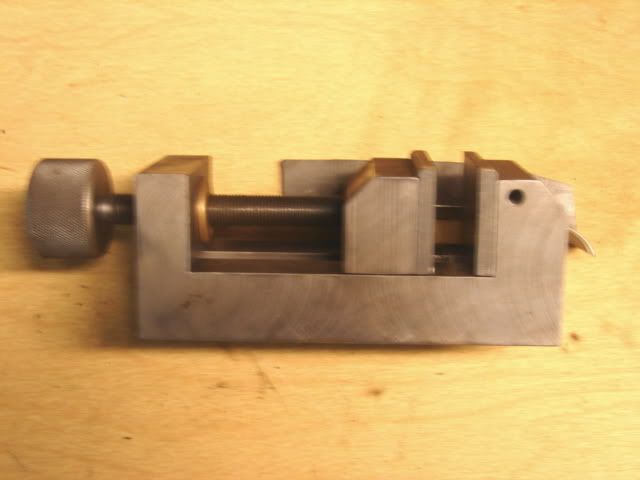 little vise i made, every part of it is hand made from raw stock.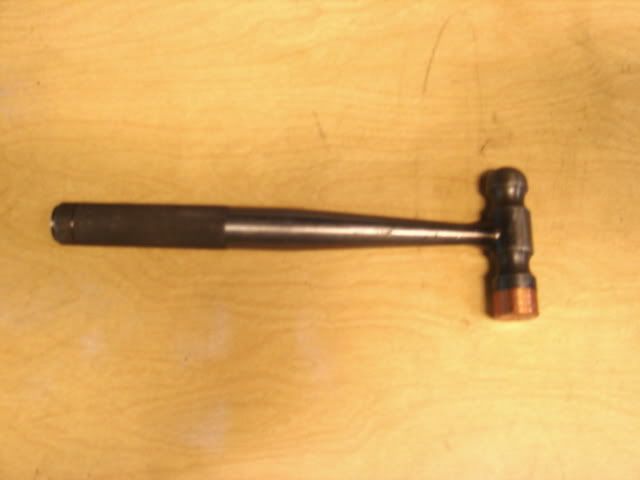 copper hammer, with replaceable faces. I have a hand full of plastic, brass and copper faces for it.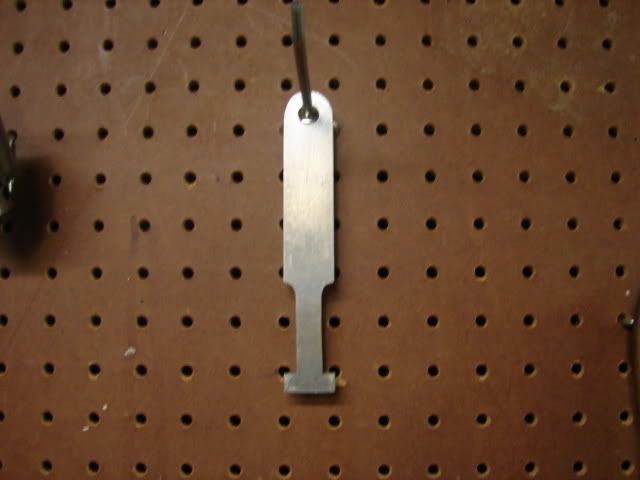 T-slot cleaner, for cleaning chips and gunk from the T-slots in the drill press or mill table.
drill gauge for the dieing art of sharpening drill bits by hand.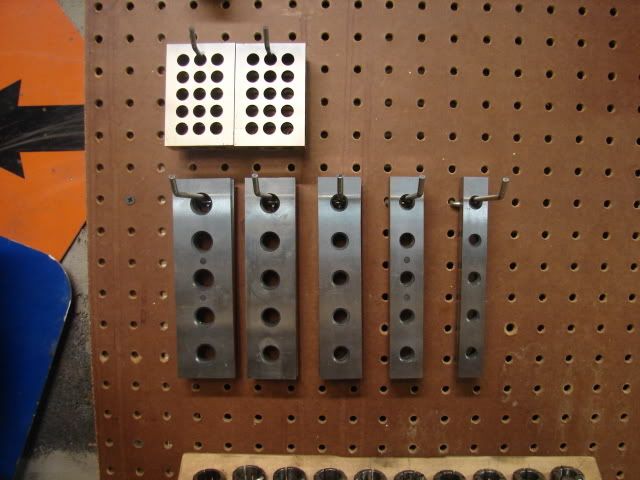 parallels and 123 blocks, all surfaces flat and square to within .0002 inches. nice for set ups on the mill.
5 inch sine bar, for set ups where you need to make a very specific, very accurate angle. this is achieved through the magic of right angle trig. you can Google it if your interested.